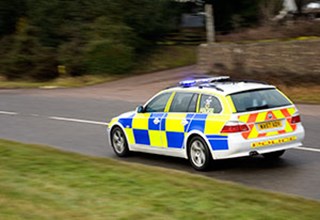 Police say he suffered a medical episode.
Officers were called at 5.27am on Tuesday (7th August) to Albion Street, Exmouth, following reports of a naked man in possession of a firearm.

Units including armed officers attended the area to search for the man. He was located and detained by officers and the weapon was seized.

The 42-year-old man suffered a medical episode. Officers took him to hospital as a precaution.

He was later arrested on suspicion of being in possession of a firearms and taken into police custody where he remains.