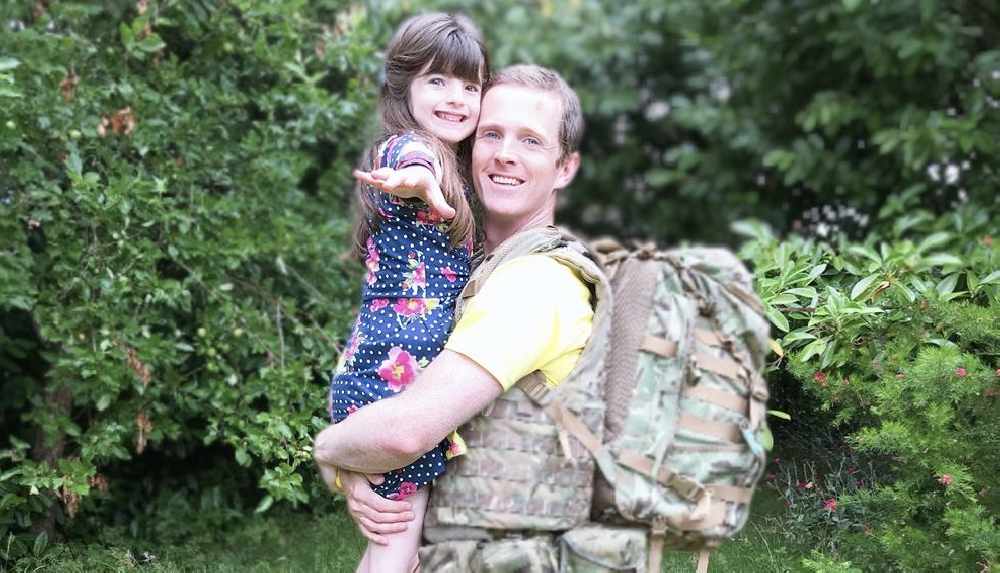 He leaves Exeter today
Christopher Brannigan is set to walk 700-miles across Britain barefoot, from Land's End to Edinburgh, to raise money for his little girl - who suffers from a terrible disease.
Not only is Mr Brannigan walking the length of the country without any shoes on, but he's also carrying 25kgs worth of kit on his back! This involves his one-man tent, which he'll be sleeping in to keep costs down. As if things weren't hard enough, the army major will be dressed in his full army kit too.
Exhausted but determined, he sets off from Exeter this morning (Sunday 12th July) - in what will be his seventh day on his inspiring journey.
Talking about the mammoth challenge, My Brannigan said:"I know it's madness and, if I'm honest, I'm terrified of failing. It is going to be painful and I already have a knee injury, but I am a dad and I have to fight for my little girl Hasti and all the other forgotten children with rare disease.
"In March 2020 I set up a charity, 'CdLS Hope for Hasti' (charity number 1188769). The aim of the charity is to fund the research and development of a ground breaking gene therapy treatment for children suffering from this terrible disease. The total cost is £400,000. We are running out of time to raise the money as mental decline will start at puberty, and that is not far away for Hasti."
See the crowdfunding campaign HERE