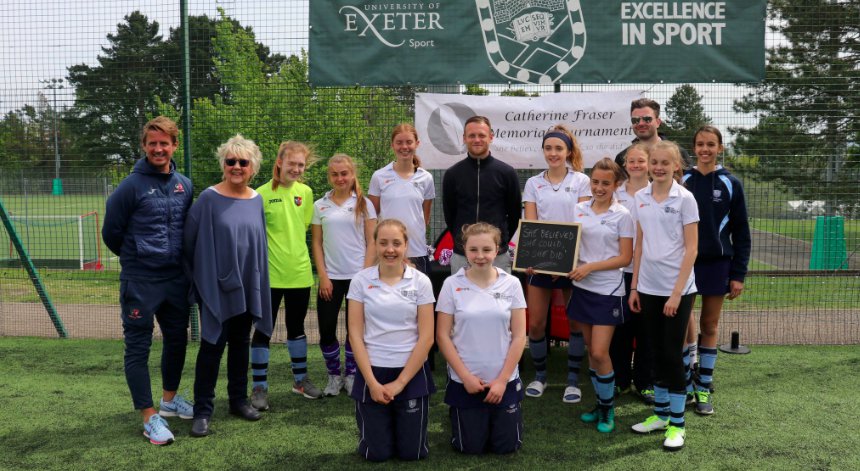 Photo: Exeter City Community Trust
More than 200 girls took part in the event, in memory of former Exeter journalist Catherine Fraser
The six-a-side event, organised by Exeter City Community Trust, took place at Exeter University last month. It was established in memory of former journalist and City Community Trust operations manger Catherine Fraser.
Amongst the players, representing The Maynard School, was Catherine's daughter 14-year-old Dulcie.
Jamie Vittles, City Community Trust executive, said: "Catherine was one of the first female sports editors at a national newspaper (The Times), which was, and still is, a very male-dominated career, but she didn't let that prevent her pursuing her career. It was that belief which gave us the strapline of the tournament – she believed she could, so she did.
"She would be so proud to see how this tournament for girls has grown over the last three years, helping to provide physical activity and social opportunities for local schools, it's a real legacy to be proud of."
City Community Trust is Exeter's leading health and wellbeing charity and delivers projects aimed at improving lives and helping people become more active. As well as staging the Catherine Fraser Memorial Tournament, the charity runs a number of initiatives to encourage more girls of all ages to participate in sport.
These include Grecian Wildcat Sessions which take place at St James School every Friday from June 7 – sign up here for a free taster session https://www.exetercitycommunitytrust.co.uk/grecian-girls