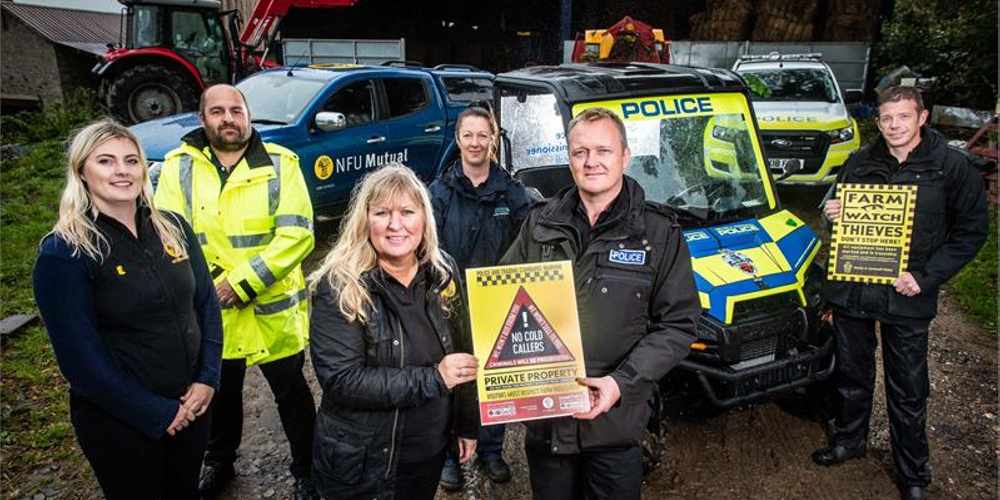 "We won't buy from you, we won't sell to you" is the message
Local authorities have joined forces to launch a campaign to tackle "cold calling" criminals at farms across Devon.
Rural affair police officers are working in partnership with Trading Standards officials and NFU Mutual representatives to help protect farmers from would-be criminals who "cold call" at farms to stake out whether there is something worth stealing.
NFU Mutual's annual rural crime report revealed that the theft of agricultural vehicles cost the UK £7.4 million in 2018, with quad/ATV thefts costing £2.6 million; an increase on the previous year.
As part of the scheme, farmers are being offered a striking sign to display at the entrances to their farms warning cold callers and rogue traders to stay away and bearing the slogan, "We won't buy from you, we won't sell to you".
PC Martin Beck, Rural Affairs Officer for Devon and Cornwall Police, said: "A notable cause for fear among rural communities across the South West is the threat of itinerant criminals who tour the countryside on the lookout for opportunities to steal, often turning up in white vans or tipper trucks, looking for items to buy such as batteries or metal, or to offer the removal of such waste.
"Such criminals can be very insistent and intimidating, and may be scoping out the layout of the farm trying to spot items worth stealing. Refusal to engage with the cold caller can lead to threats of violence towards the landowner. Fear of crimes like this can exacerbate feeling of isolation among farmers and the health and wellbeing of rural residents."