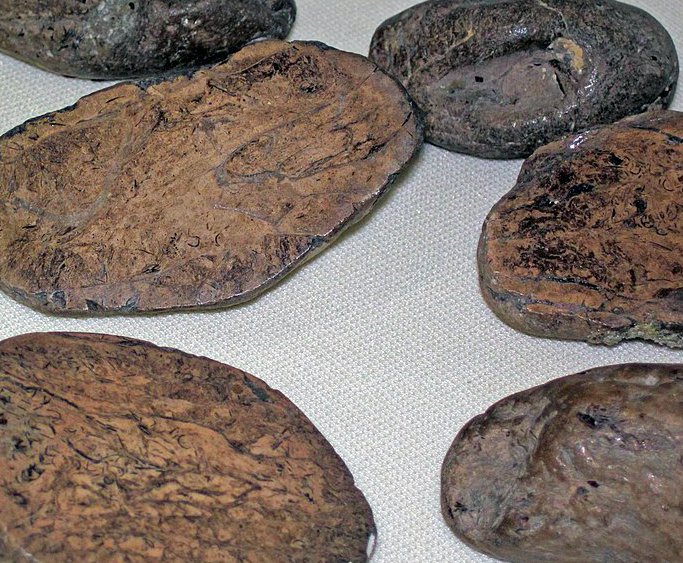 Break Jurassic fossil code and face prosecution
The coastline along East Devon and West Dorset along which the first complete marine dinosaur bones were found has new rules that could end up with fossil hunters being nicked for theft.
The 95-mile Jurassic Coast between Exmouth's Orcombe Pointand Old Harry Rocks near Swanage, is England's only natural World Heritage Site and is famed for its fossils.
Around 1836, Mary Anning who worked in Lyme Regis dug up the first full ichthyosaur to be found in England. So good was the find that it still had the remains of prehistoric fish in its stomach. It has since been renamed ichthyosaur anningae in her honour. Today, if she hadn't followed the rules, the Old Bill could have felt her collar.
That's because a new Fossil Collecting code, while voluntary, means that people who dig or prospect for fossils in the cliffs, or who don't record their finds, may be regarded as stealing.
Legally, all fossils found belong to the relevant landowner, but they have agreed to adopt the new code, which means fossils can be legally collected, but the rules have to be followed.The Fossil Collecting code of conduct is part of the new Jurassic Coast partnership plan, back by both Devon and Dorset County Councils.Previously, the code of conduct only covered National Trust and Charmouth Parish Council land in West Dorset but it was now been expanded to cover the six miles of landslipped undercliffs between Axmouth and Lyme Regis.
The Fossil Collecting code says: "Fossil Collectors want to be able to collect fossils freely. For many it is both a great learning experience and recreational activity. Most collectors, both amateur and professional, have a deep-seated interest in palaeontology and a wish to contribute to the development of the science.
"Professional collectors have most time, are able to react quickly to the events particularly storms and landslides, that uncover the fossils, and have a great deal of local knowledge, but they need to sell their finds in order to earn a living."
The aim is to recover fossils to avoid their destruction by the sea, promote responsible and safe fossil collecting, restrict excessive digging for fossils along fossil rich strata, clarify ownership and promote the acquisition of scientifically important fossils by museum collections.
Category 1 fossils – fossils include new species or those specimens which may represent new species, fossils which are extremely rare such as the Charmouth dinosaur Scelidosaurus and fossils that exhibit exceptional preservation – must be recorded at the Charmouth Heritage Coast Centre. Collectors who intend to sell or otherwise dispose of their category 1 specimens must first offer them to UK registered museums for six months and then for another six months to relevant worldwide museums.
Speaking about the overall Partnership Plan, Alexandra O'Dwyer, Chair of The Jurassic Coast Trust, said: "The Jurassic Coast is an exceptional place, unique and complex, existing as both a window into deep time and the history of our planet and as an important vantage point into contemporary issues such as climate change and environmental sustainability.
"Everyone who lives here, or visits, has a stake in ensuring that we care for the Jurassic Coast and ensure it is left in good condition for future generations. There are so many ways in which we can strengthen and promote the outstanding universal value of the Jurassic Coast and there are many projects and activities that we can now start to develop with our partners including looking at inclusion and access, climate change, sustainability and learning.