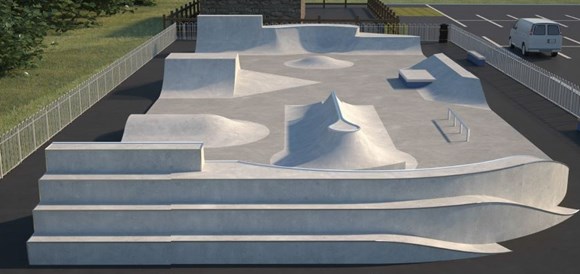 A councillor says it's a 'wonderful upgrade'
East Devon's new skatepark has been completed.
The new £150,000 concrete skate park has been built in Lime Kiln car park in Budleigh Salterton.
The local council says it hopes it will offer something for everyone to enjoy - its features include a unique combined teardrop volcano, spine and a hipped flatbank, which caused much excitement among the user group.
They have also ensured that there is no requirement for handrails, which are expensive and cumbersome. This allows the park to have an open and free flowing feel.
The park is expected to attract wheeled sport enthusiasts of all abilities, both locally and from further afield.
Budleigh ward member Cllr Alan Dent said: "From a local viewpoint this is a much-used facility and East Devon District Council along with some Section 106 money from recent developments were able to fund this wonderful upgrade.
"The skate park offers youngsters from our local community a brilliant outlet for their energy and helps to keep them fit and athletic. My thanks to all concerned for their vision, hard work and teamwork."