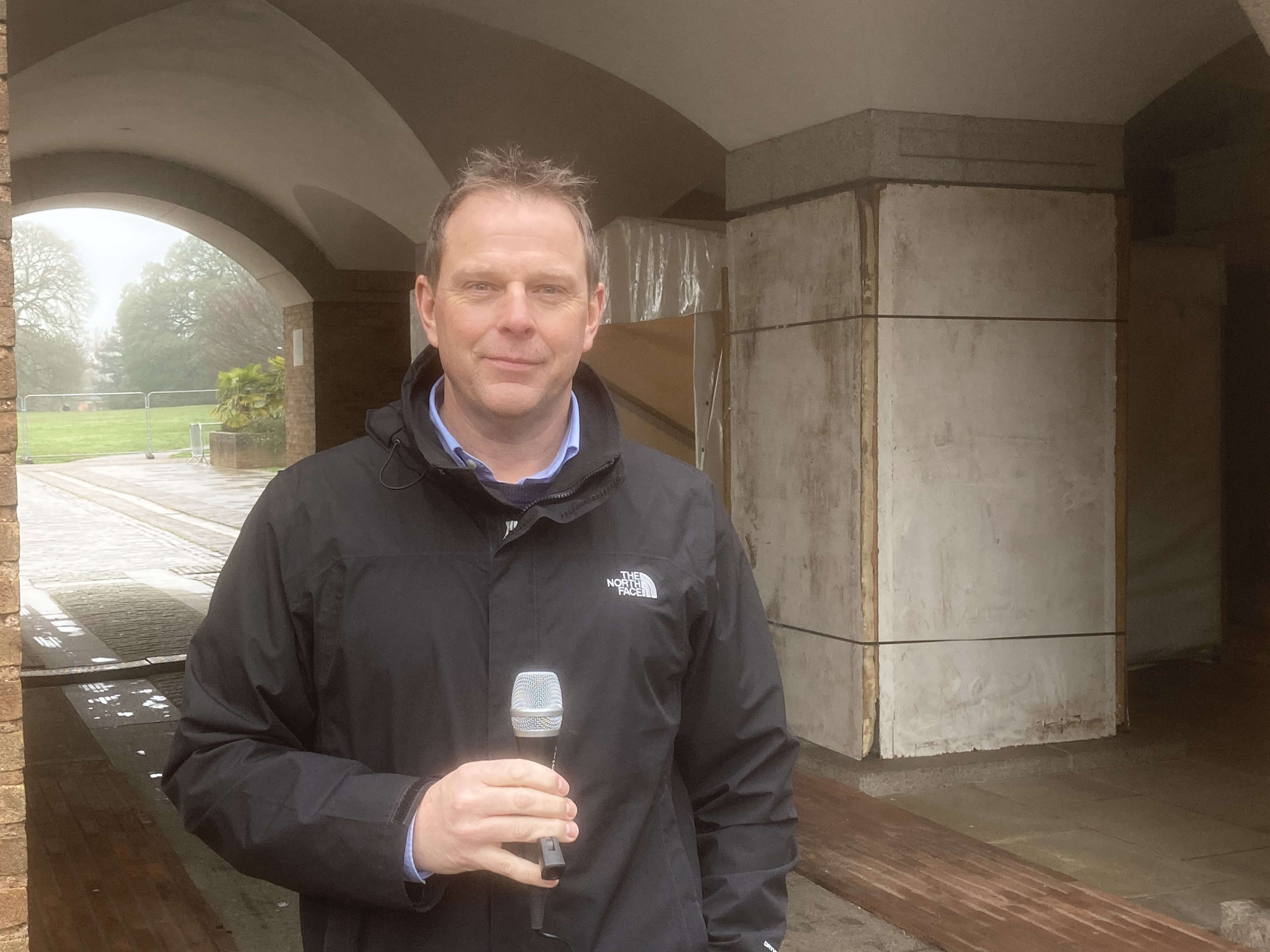 Steve Brown, Devon's director of public health (Image: Daniel Clark)
Public health director cautious but optimistic
There are "reasons to be optimistic" but it is too early to tell if Omicron has peaked in Devon.
The county's public health director Steve Brown has told a meeting of the county council's health and wellbeing board that the last three of four days of data indicated a flattening or slight downward trajectory in cases.
But he warned: "Before we get too excited about that, we always know previously that when children go back – both primary, secondary, college but also universities – there's often a lag of a week to ten days before we start to see an uptick in cases.
"So reasons to be optimistic, but I think we need to be slightly cautious before we actually say that we've reached the peak of the Omicron wave."
Until recently covid cases were rising sharply across the county, a trend that first began in the second half of December. Before then infections were falling, despite the emergence of Omicron in other parts of the country, most notably London.
Cases and hospitalisations are now thought to be on the decline in the capital, but members of the committee were told that during the pandemic Devon has often been one or two weeks behind London.
There is also a lag between the rate in cases and people then being hospitalised and, in some circumstances, dying from the virus.
Mr Brown added: "Even if we have reached the peak expectation from a modelling perspective, it might be a week or two before we see that peak in terms of hospitalisations and then maybe a week or two later before we see the peak in terms of deaths."
He continued that "the expectation is that hopefully we'll peak in the next week or two – we'll start to see that downward trajectory."
But an element of uncertainty remains. "We do expect other variants and we don't know what the impact of those will be, so whatever the modelling suggests and whatever optimism we have, there's always a degree of caution about that," he said.