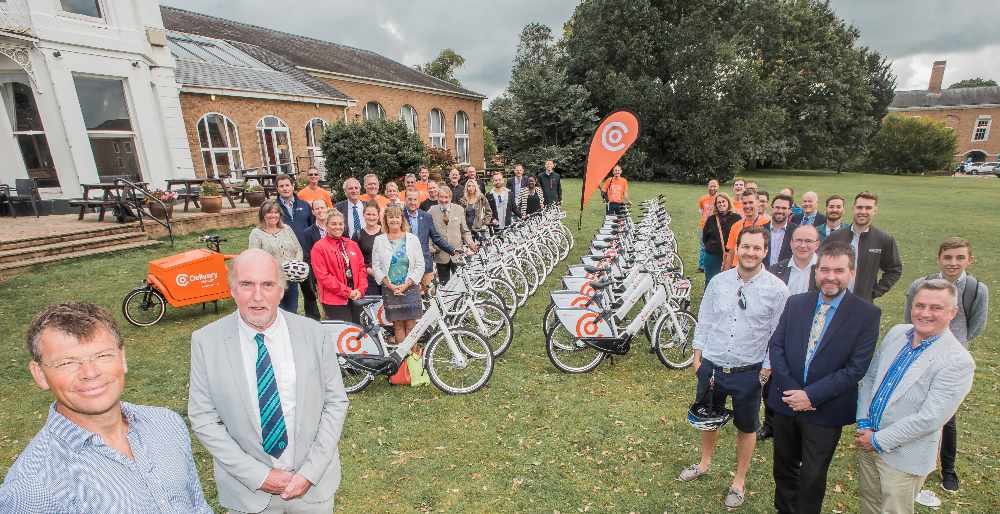 95 new electric cycles zipping around Exeter
Now there's no excuse. If you haven't got a bike, or if you find pedal-power a pain, Exeter and Cranbrook has nearly a hundred new electric ones for hire.
Co-bikes has bought the £2,000 cycles to encourage people to get out of their cars and into the open air. They'll be based at 10 locations and cost £1 for 20 minutes of use. The idea is that the last mile or two of a commute, or short journeys around the city, can now be undertaken by electric bike. There's a £10 deposit and bikes are unlocked and paid for using an app.
The five current bases are: Devon County Council, Exeter Civic Centre, St David's station, Exeter Central, and the Streatham Campus of Exeter University. Within a week or two, Exeter's St. Luke's campus and Digby and Sowton station will have the bikes. By the beginning of October, you'll be able to pick up and drop off a bike at Heavitree Fore Street, Younghayes at Cranbrook and Pinhoe station.
Co-cars unveiled the new bikes at an event at county hall on Wednesday.