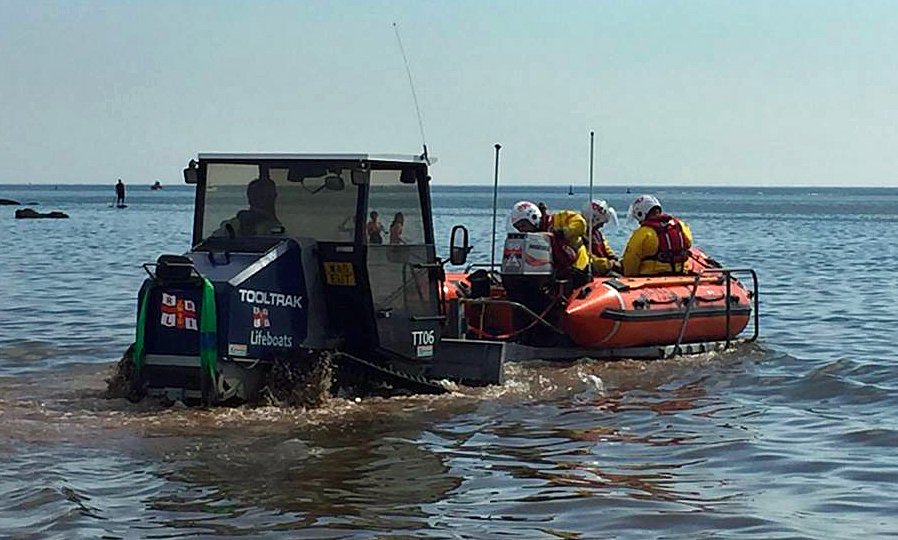 Exmouth's inshore lifeboat (courtesy: RNLI)
And they're both false alarms
Two people enjoying the blustery conditions in the Exe Estuary on Sunday had to be rescued by the RNLI.
First, around 1 p.m., the coastguard called on the Exmouth lifeboat crew to a paddleboarder in difficulty on the Exe Estuary near Pole Sands and, a short time afterwards, to a kitesurfer apparently having problems on the River Exe near Cockle Sands.
The first turned out to be a false alarm. The paddle boarder didn't need help.
That turned out to be the case too when the inshore lifeboat reached the kitesurfer, who was actually under the instruction of a qualified teacher and was properly supervised.
Exmouth's RNLI says they were called out with good intent. They were back at base not long after 2 p.m.