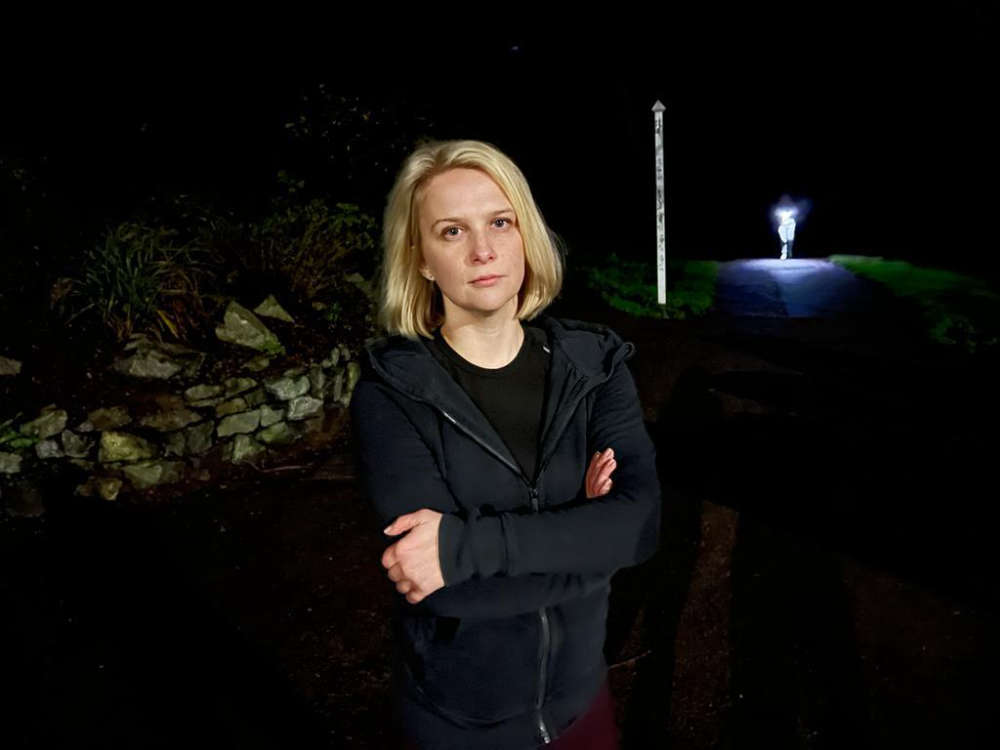 (Courtesy, LDRS)
Campaigner launches petition
A Plymouth campaigner for women's safety has launched a petition calling for better lighting in the city's parks.
Charlotte Holloway, who is also Labour's candidate in Drake ward, set up the petition in the week that a new multi-agency Violence Against Women and Girls Commission began discussing safety in the city.
However, the council said park lighting is already among the issues being discussed and that the new commission is actively listening to voices of women.
Concerns about the safety of women in Plymouth increased after the murder of two women and a three year-old girl in Keyham in August and the murder of 18 year-old Bobbi-Anne McLeod in Leigham in November.
Charlotte Holloway said hundreds of women across Plymouth have shared their experiences of violence against women with her and one issue which came up was poor lighting.
"There's much more that needs to be done to keep women and girls safe in our city beyond park lighting, but this is a clear area where Plymouth City Council can make a difference now," said Ms Holloway.
"The new commission on this subject won't even report until March and given the strength of feeling across the city, women want to see greater urgency and action from our city's leaders.
"So we are calling on the council to improve park lighting, starting with Central Park," she added.
Cllr Jeremy Goslin (Labour, Peverell), whose ward covers the park, supports Ms Holloway. "Central Park is one of the best features of Peverell but in the winter months many residents, especially women and girls, feel unsafe when using or crossing the park due to poor lighting," he said.
"If you want to walk your dog, go running, or cross the park to get home or to local destinations like the Life Centre you are faced with completely unlit or poorly lit paths or paths with sporadic lighting, such as here on Jubilee Way."
A Plymouth City Council spokesperson said: "Improving street lighting across the city is just one of a number of measures already being discussed by our new commission to address violence against women and girls and also by our Safer Streets partnership.
"Central Park does already benefit from lighting on its main thoroughfares, from the Life Centre right through to Alma Road and also from Milehouse through to Peverell.
"The new commission is all about listening to female voices and women and girls in Plymouth have already told us that at times, they don't feel safe at night, and that's absolute why this issue is already on the commissions agenda."
Some safety campaigners are also encouraging people to come forward with their suggestions of where they would like to see better lighting for improved public safety.
The new commission met for the first time on Monday 10 January.
The group, made up of experts and agencies, will review what needs to be done to prevent violence in the city.