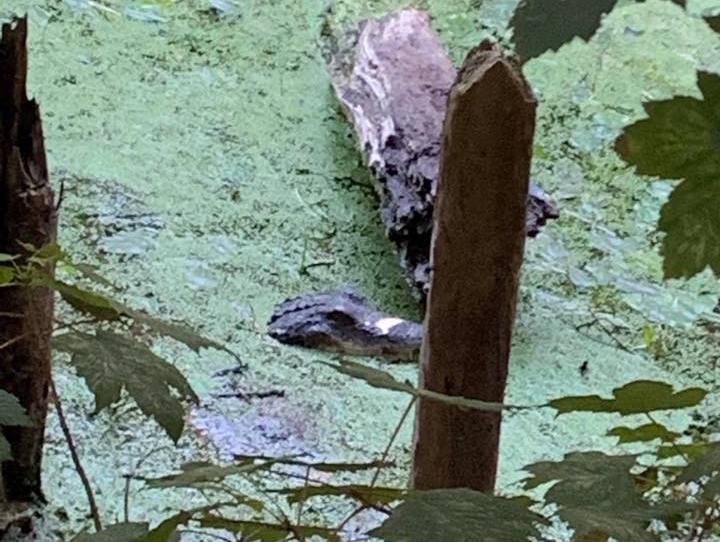 Image: Spotted Kingsbridge, Facebook
Someone spotted it whilst walking their dogs.
Facebook Page "Spotted Kingsbridge" posted this picture last night after someone saw the reptile in the water near Woodleigh.
But after police were called, it turned out to be a fake!
In a statement, Devon and Cornwall Police said: "Police were notified at around 9am this morning (Wednesday 21st August) to reports of what looked like a crocodile in a swamp in Loddiswell, Kingsbridge.
Officers attended the scene and it later expired that this was a plastic crocodile."
After a deathly struggle @DCPKingsbridge managed to tame the beast of #Loddiswell. Believe the NCALT training package helped. Log 198 @DC_Police @DC_PCC @AlisonHernandez @InspGregHine @DevonLiveNews @BBCSpotlight @UKCopHumour @BullshirePolice pic.twitter.com/E4Eip2FmV8

— RDO Lisa Burnett (@DCP_RDOBURNETT) August 21, 2019
Embed not found