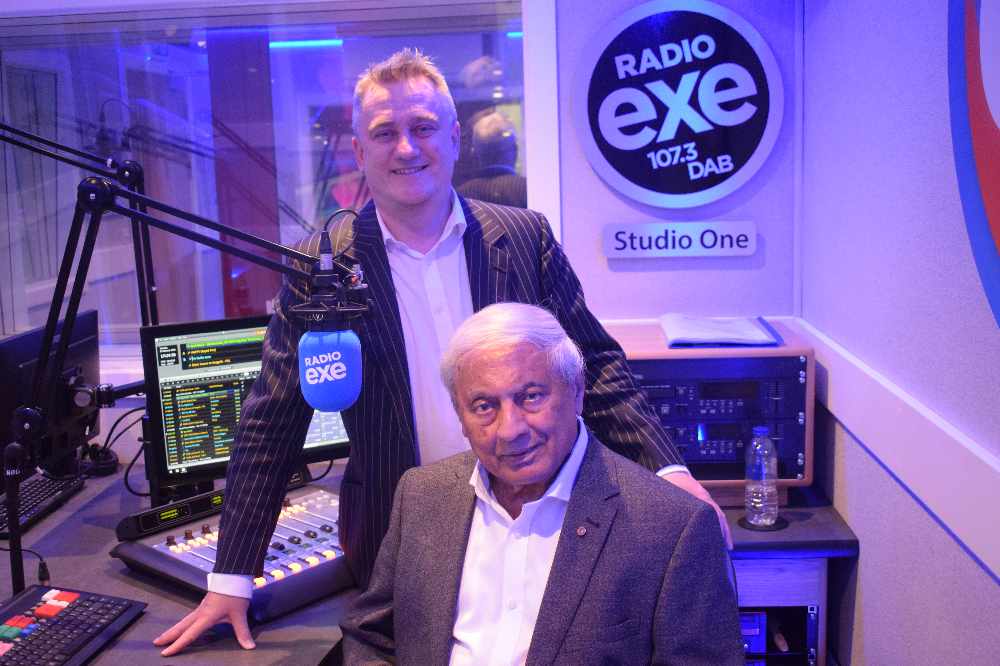 Radio Exe's managing director Paul Nero (top) with chairman Rex Rozario OBE
License to broadcast extended
Radio Exe is to stay on air until at least 2031, after media regulator Ofcom renewed its FM license to broadcast for another 12 years.
Without such authorization, the station would have been unable to continue on the 107.3FM frequency that covers Exeter, and large parts of Mid and East Devon. Now Ofcom has issued a new license to Exe Broadcasting, the company that owns the station, commencing on 19 February.
Because of Radio Exe's commitment to digital broadcasting across a large part of Devon, Ofcom fast-tracked its FM license renewal. It was uncontested by other stations.
Radio Exe is one of the few remaining stations in the country to be locally owned – by Crediton entrepreneur Rex Rozario OBE and Exmouth broadcaster and writer Paul Nero.
Mr Rozario, who is Radio Exe's chairman says: "Where national broadcasters had previously failed in running this license, we've turned it into a successful station by focusing on high-quality local news, music for grown-ups, and professional, knowledgeable local presenters."
The station now also offers media training and team-building sessions, and audio production services such as podcast production. In January, Radio Exe also launched a new weekly podcast, Devon Review, with reports of the main stories from the county. The free programme can be streamed from the Radio Exe website or downloaded or streamed from podcast services such as iTunes and Spotify.