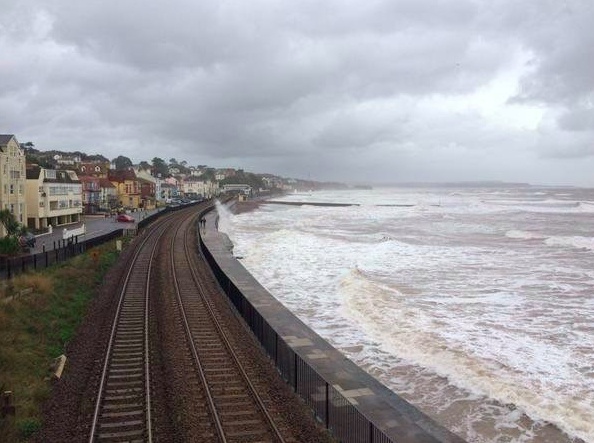 Photo Credit: Network Rail
No trains will run through Dawlish and Teignmouth as severe weather is expected
Passengers in the south west are being advised to check before they travel tomorrow morning with no services running through Dawlish and Teignmouth in Devon with extreme weather expected.
Strong winds and high tides mean the line between Exeter and Newton Abbot needs to be closed for safety reasons, with the line expected to be closed all morning.
Once the poor weather passes Network Rail engineers will inspect the railway before opening the line as soon as it is safe to do so.
Mark Langman, Western route managing director for Network Rail, said: "Safety is our priority and owing to expected extreme weather tomorrow no services will be able to run through Dawlish and Teignmouth in the morning.
"Strong winds and high tides are expected and once the poor weather has passed our engineers will inspect the railway and reopen the line once it is safe to do so. We apologise for any inconvenience caused and thank passengers for their patience."