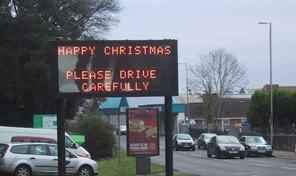 Pic: Sarah Charlesworth
17 flood warnings and 55 flood alerts are in place across the South West.
Warnings suggest flooding is expected along parts of the Rivers Exe and Culm at Stoke Canon and on the River Batherm at Bampton.

Alerts mean flooding is possible - they're in force for the Rivers Dart, Teign and Culm, Lower Exe, as well as the Mid and South Devon Rivers.

A rare landslide warning is also in place for the region.

Trains are still being replaced by buses at Exeter St. David's because of continuing problems at Cowley Bridge.