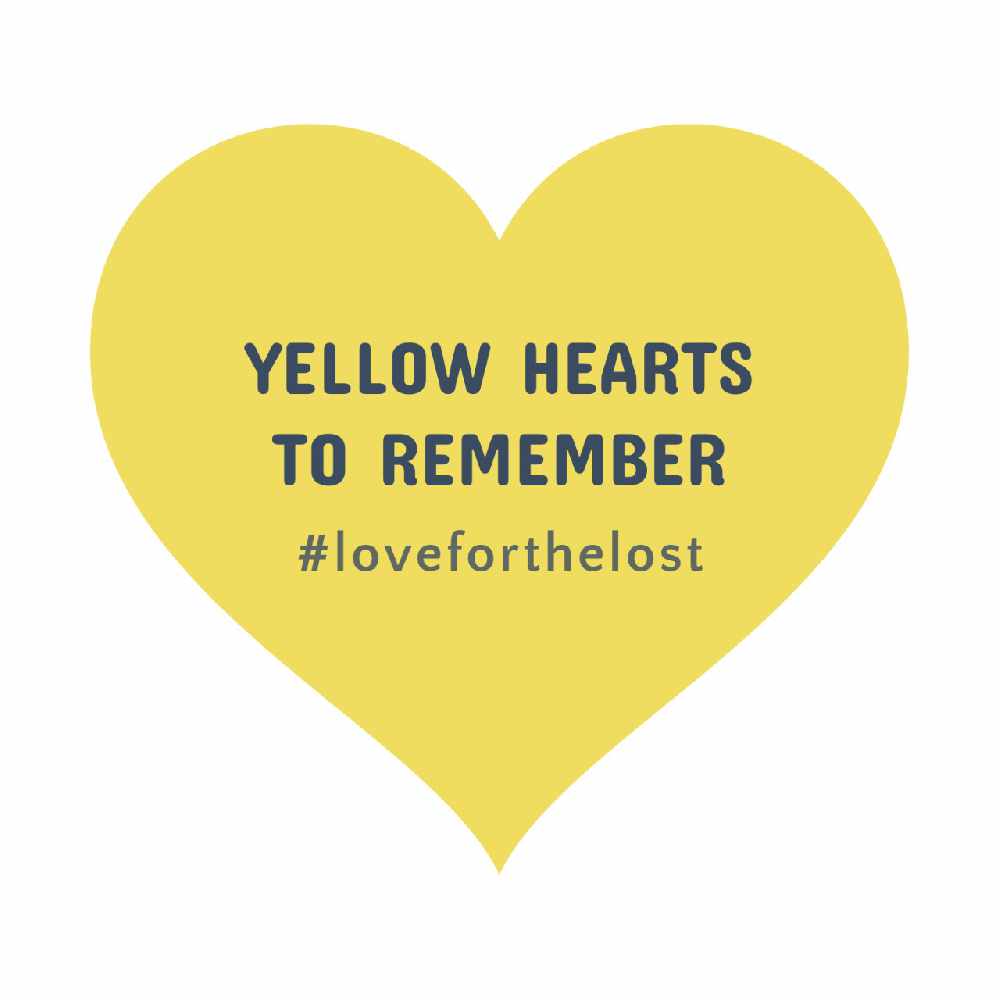 Bereavement initiative for covid victims
A Student Paramedic with South Western Ambulance Service NHS Foundation Trust (SWASFT) is encouraging people to grieve together with yellow hearts for those who have been lost during the Covid-19 pandemic.
Hannah Gompertz, from Castle Cary and currently based in Derriford, lost her grandmother Sheila to the virus in April 2020.
Her grandfather David, now 84, felt isolated in his grief and wanted to reach out to others in a similar situation.
He remembered hearing stories of families tying yellow ribbons around trees and door handles in remembrance of the men who had left for war.
David and Hannah conceived the idea of bereaved households placing a yellow heart in a window to show they were being affected by the loss of a loved one.
Hannah created a Facebook group called 'Yellow Hearts to Remember - COVID-19' where people could post photos of their yellow hearts and share their stories of bereavement.
Now the group has more than 7,000 members and has been described as a "lifeline" for those grieving.
Hannah said: "Our grandad wanted to show that the country is covered with families who have lost somebody and been touched by this pandemic.
"He recognised that although we are told every day the number of people who have died with Covid-19, these are just statistics. We thought that if every family who had lost someone put a yellow symbol in their window or on their door, people would realise the extent of this personal and national tragedy.
"Our grandad said: 'We hope that if you are mourning you find comfort in solidarity, and if you aren't passing it on so you may reach a family who is grieving.'"
David was made a Point of Light by the Prime Minister in December 2020, recognising him as an outstanding volunteer, making a change in his community.
In a personal letter to David, Prime Minister Boris Johnson said: "Your campaign has now captured the hearts of people across the country and shown that while we cannot all meet in person together, we can still spread kindness and share in remembering those we have lost."
The yellow heart has become commonplace in people's homes, in shopping centres, on prominent buildings and landmarks, and on social media.
Now Hannah is hoping more people will support the campaign by joining the Facebook group and promoting the yellow heart symbol.
She wears a yellow heart badge on her work uniform and has invited SWASFT colleagues and those in other emergency services to do the same.
She said: "The yellow heart has become a national symbol of remembrance for those who have been lost too soon during the Covid-19 pandemic, and a symbol of support for their loved ones.
"We'd love to bring more people together who are grieving through yellow hearts."