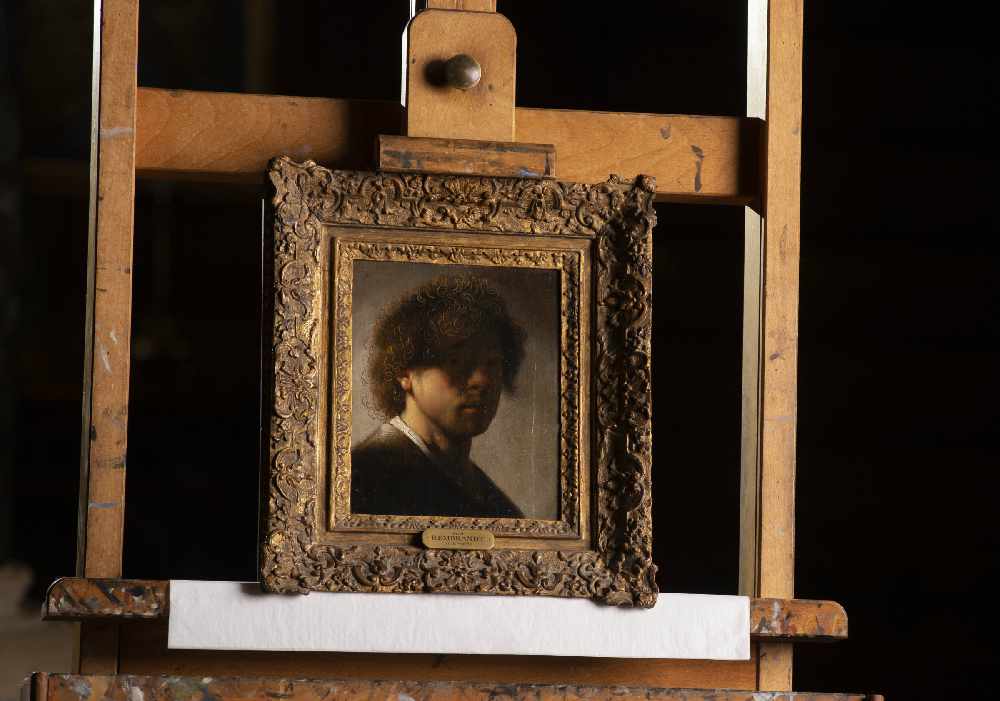 An investigation was carried out as part of a BBC programme
Visitors to the National Trust's Knightshayes in Devon will be able to learn more about the story behind a portrait of Rembrandt thanks to an investigation shown on BBC Four's Britain's Lost Masterpieces.
Presented by art historian Dr Bendor Grosvenor and social historian Emma Dabiri, the BBC Arts series Britain's Lost Masterpieces seeks to uncover hidden treasures among painting collections using a combination of restoration, research and scientific analysis.
In the Knightshayes episode, Bendor Grosvenor wanted to investigate whether a copy of a self-portrait by Rembrandt was in fact by the Dutch master himself.
However, despite some impressive research and analysis, through a journey that took Bendor Grosvenor to the Netherlands and Germany as well as to specialist studios in the UK, the final word from the world's leading Rembrandt expert, Ernst van de Wetering, was that the Knightshayes portrait is a copy.
The portrait of the young Rembrandt Harmenszoon van Rijn (1606-1669), shown in the early years of his career, was bought for Knightshayes in 1948 by Sir John and Lady Joyce Heathcoat-Amory.
For many years, it has been regarded as one of two copies of a self-portrait by Rembrandt, with the other copy in Kassel Museum in Germany and the original in the Rijksmuseum in Amsterdam.
Kate Churchill, House Manager at Knightshayes, who appeared in the programme, explains:
"Bendor Grosvenor saw a creativity and flamboyance in the Knightshayes portrait that was not typical of the way artists faithfully copied originals, and he also noted differences between our portrait, the other copy and the original. He suggested that rather than copies by his students, Rembrandt had actually painted all three as a series of self-portraits, to try out his technique and style at a defining moment in his career.
"The painting underwent various tests and analysis including dendrochronology (tree dating) on the wooden panel, specialist cleaning and infra-red and x-ray photography to determine aspects such as the background technique and whether it was consistent with the way Rembrandt prepared his portraits.
"There were some compelling results but, sadly, not enough to enable Knightshayes' little portrait to be reattributed as a Rembrandt. But we are still very excited by the fact it was painted in his workshop, by one of his own students, and we'd love our visitors to come and see the painting in a new light and discover its story themselves."