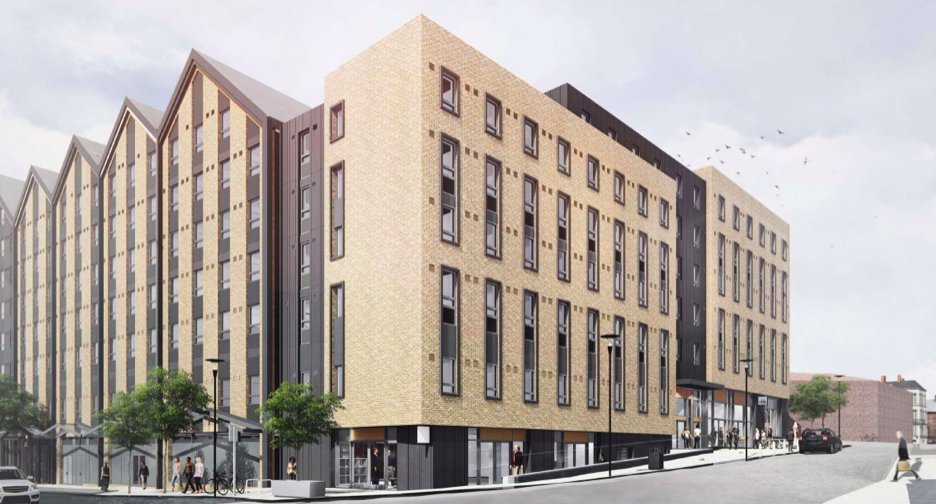 It's based near the Vue cinema
Exeter City Council's planning committee rejected the previous application in July
The Summerland Street development, replacing the recently-closed Exeter Auto Centre near VUE cinema, had been backed by planning officers, but Exeter City Council's planning committee rejected the application when they met in July.
The 'awful' looking design was the reason for refusal, but developers Deltic have resubmitted their plans, with the scheme having a flat roof instead.
The plans would consist of 98 student flats, four accessible bedrooms, 12 penthouse studios, while there would be three retail units provided at the ground floor level.
The Design and Access statement, submitted with the application, adds:" The principal of student accommodation and retail been established on the site and the student accommodation provided will be meeting a proven need. The proposed development is in an appropriate and sustainable location.
"The application proposals are designed to be car free, with an emphasis on the student using sustainable transport links to travel around the city, although car drop off / pick up spaces are provided for along Belgrave Road within the approved phase 1 development to ensure students can arrive and unload belongings at the beginning and end of terms."
Exeter City Council planners will determine the fate of the application at a later date.