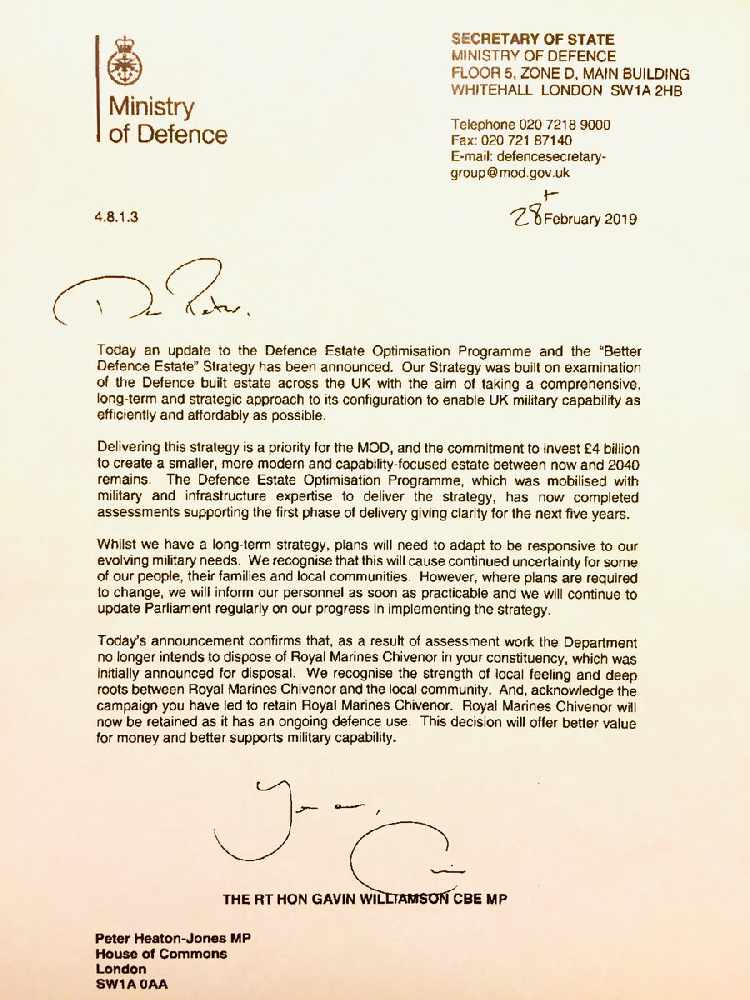 Image: Peter Heaton-Jones, Twitter.
There's been a 2 year long campaign to save the Royal Marine Base.
North Devon MP Peter Heaton-Jones has received a letter from the Defence Secretary, Gavin Williamson, confirming that RMB Chivenor in North Devon is to stay open.
The then defence secretary Michael Fallon announced it would close in November 2016 and there has been a campaign to keep it ever since.
In the letter, Gavin Williamson says the base has an "ongoing defence use".
It goes on to say the decision to keep it open offers better value for money and better supports military capability.