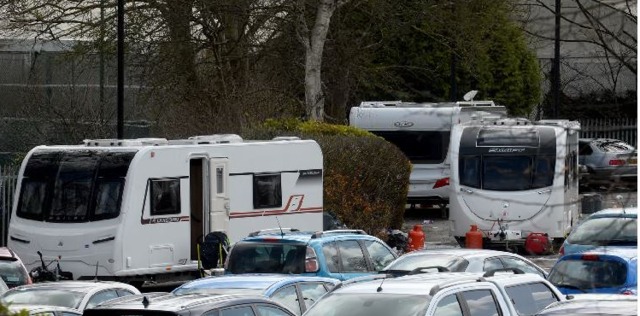 Hard to move people on right now
A plan to find a site in South Hams for gypsies and travellers is set to be endorsed by councillors.
Right now the district has no provision at all and there has been a significant rise in the number of unauthorised encampments. The lack of provision makes eviction complicated.
The council experiences at least three or four encampments each year on Devon County Council's land at Langage Business Park. It's the highest unauthorised encampment location in Devon.
A report to a South Hams District Council meeting is to outline the need for action from both the district and county council to identify land for a transit site. The report by Alex Rehaag, the council's senior specialist placemaking (affordable housing) officer says: "If the council had access to a site, this would make the process of dealing with occupants who are parked illegally on land quicker and easier to deal with. Evictions could be dealt with immediately subject to bailiff availability, likely within the week.
"There is significant pressure on the authority to resolve unauthorised encampments as soon as possible and the settled community could be a lot more accepting to gypsy and traveller groups if they were on a managed site where they paid for services such as waste collection, rent and council tax."
The executive is being recommended to engage with Devon County Council on the issue and reconsider progress next spring.