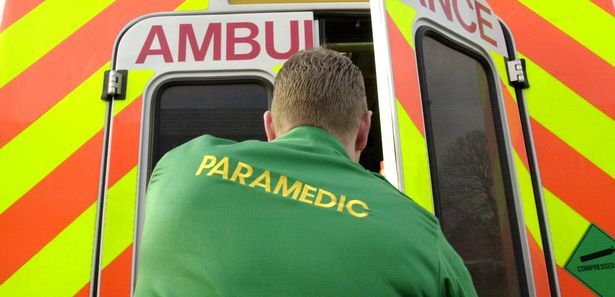 They've failed to reach the most critically ill people within target times since new records began
A new way of categorizing ambulance targets began in December 2017. Since then, South Western Ambulance Service Trust has failed to hit the seven-minute target every month, and in some cases paramedics have been taking an average of more more than nine minutes to reach the life-or-death incidents.
When asked to comment, service communication chiefs rolled out a statement they had used on at least four previous occasions.
However, latest figures show the service is closer than ever to hitting the national C1 target, getting to critical patients in 7.02 minutes on average in August – a big improvement on the 10.20 minutes it was taking in December last year.
Meanwhile, the service has shown little improvement in getting to C2 patients – those less critical than C1 patients – where it has consistently been reaching incidents up to 10 minutes later than the 18-minute target set by NHS England.
In August, the latest time for which figures are available, paramedics took an average of 26.43-minutes to get to C2 patients.
The ambulance service attends around 900,000 calls every year.
A spokesman for South Western Ambulance Service, said: "South Western Ambulance Service has been working exceptionally hard to improve its performance.
"Now we are demonstrating a month-by-month improvement in our response times across all categories of patients, especially our most critical and seriously ill patients. We will continue to work with our strategic partners to negotiate further resources to enable us to deliver the highest quality response to patients."
Earlier this year we reported concerns from the service about the number of hoax calls it had been receiving.