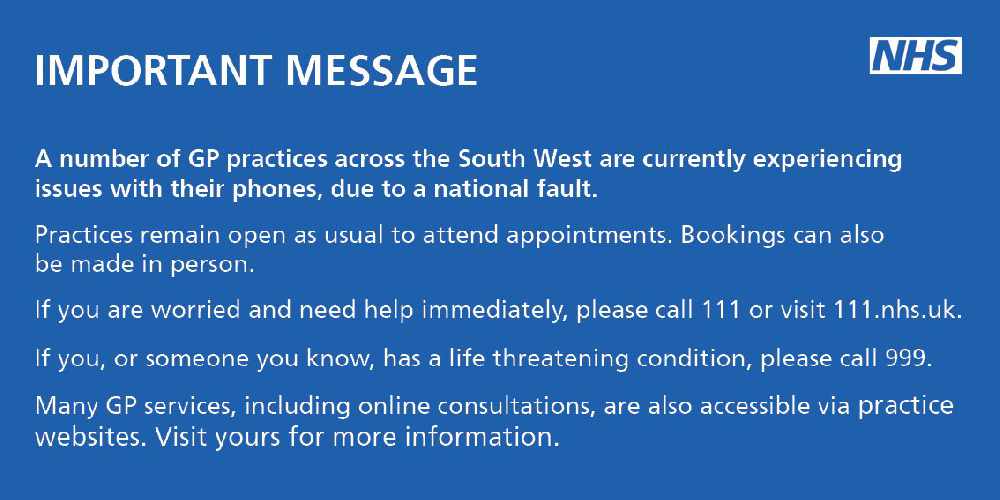 It's a national fault affecting some local surgeries
The NEW Devon CCG is warning some people may experience difficulties contacting their GP this afternoon (Wednesday 14th November)
A spokesman for NHS England South West said: "We are getting reports across the South West region of telephone lines being down in a small number of GP practices, meaning that patients and other care providers are unable to make telephone contact with practices. This fault could affect patient care, and we are very quickly establishing how many practices are experiencing the fault.
"In the meantime, we are advising patients that they can still go to their scheduled appointments or book an appointment in person.
"If you are worried and need help immediately please call NHS 111 or for minor ailments you can visit a pharmacy. If you, or someone you know has a life threatening condition please call 999. An alternative for patients is to use online consultation (e-consult) available from many practice websites which aims to help people get the right treatment they need at a time that is convenient to them.
"We understand all parties involved are working to resolve the issues, and NHS England are working to liaise with practices and support patients."