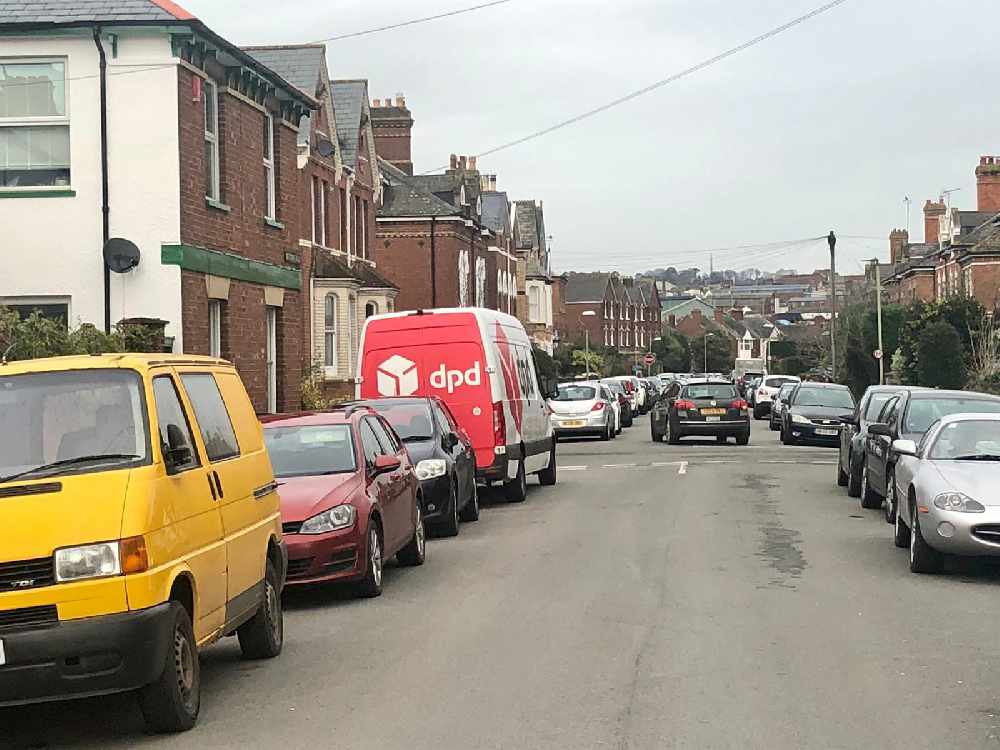 Queens Road St Thomas Exeter (courtesy: Charlotte Vowles/LDRS)
Depending whether you're a resident
Residents parking is to be introduced in large parts of theSt Thomas area of Exeter.
Councillors have agreed to advertise a traffic regulation order with the intention of introducing restrictions in the Wardrew Road, Barton Road and Queens Road areas, including in Edwin Road.
It follows a consultation in 2019 and 2020 in which residents in these areas generally voted in favour of introducing the restrictions.
Councillors heard that while residents in Barton Road were not in favour of a scheme, there was a difference of opinion there.
The majority of streets on the east side (Old Vicarage Road and Ferndale Road area) were in favour of restrictions, however, those on the west side (Cowick Lane area) weren't.
In a report, Meg Booth, chief officer for highways, infrastructure, development and waste said: "Barton Road would be an obvious road to divide the east and west areas, however as the road itself is split into sections with alternate sections being accessed from the east and west sides, it would not be an appropriate to split a scheme along this road. Therefore, it is recommended that a scheme is proposed for the entire area so that residents can consider this at the statutory consultation stage."
Residents in Ebrington Road were not in favour of a scheme, however, there is overwhelming support in Edwin Road (65 per cent of properties), and so it was recommended that Edwin Road be added as part of the adjacent Queens Road scheme.
Cllr Rob Hannaford, backing the restrictions, said that while finely balanced, it had tipped in favour of the measures. He added: "But people need to be careful what you wish for, as in some areas there is a groundswell to get rid of it as it is not working as they thought."