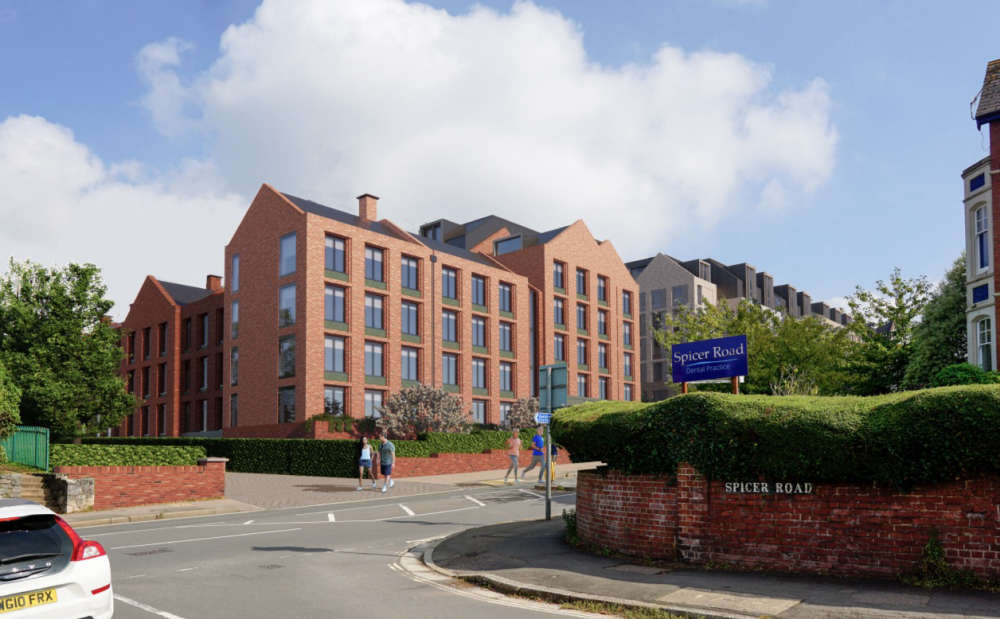 Around 1,000 beds at massive development
Exeter's former police station on Heavitree Road could become a huge student flats and co-living development, under plans submitted to the city council.
The proposed location, also the former home of Exeter's Magistrates Court, is opposite the University of Exeter's St Luke's Campus and next to 134 co-living studios currently being built opposite Waitrose.
Developers plan a seven-storey student accommodation block with 689 rooms and another eight-storey block of 'co-living' rooms - where small private living spaces are combined with communal facilities.
The development - with around 1,000 bed spaces - will have no on-site parking, though four disabled bays are planned along with a drop-off layby for three vehicles. It's also envisaged that 623 cycle spaces would be provided.
In its application letter, DPP Planning said: "The purpose-built student accommodation element will meet the identified need for further developments to serve the growing needs of the student population and to enable the transition of [houses of multiple occupation] back to family housing."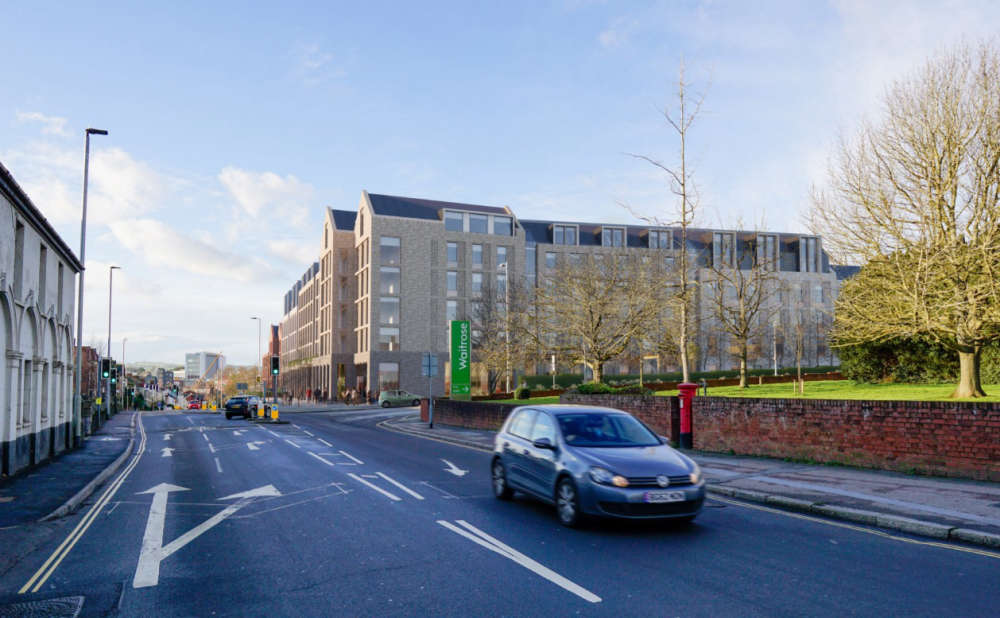 "The proposals … will see the demolition of an unattractive and deteriorating building at a prominent site [and] will bring back into beneficial use a site which has stood vacant for several years, creating a sustainable residential 'quarter' which is well located for Exeter University, but also employment, leisure and services."
The co-living element of the scheme is made up of 340 units with shared amenities aimed at "university graduates, young professionals and key workers who typically will not be able to afford to purchase their own property."
It added: "The proposed co-living element of the development ensures that graduates of the University of Exeter remain in the area to work and live.
"With an increase in student numbers, it is clear that there is going to be increased graduate numbers alongside other key workers requiring flexible accommodation space."
Exeter City Council's planning committee will decide on the application later.