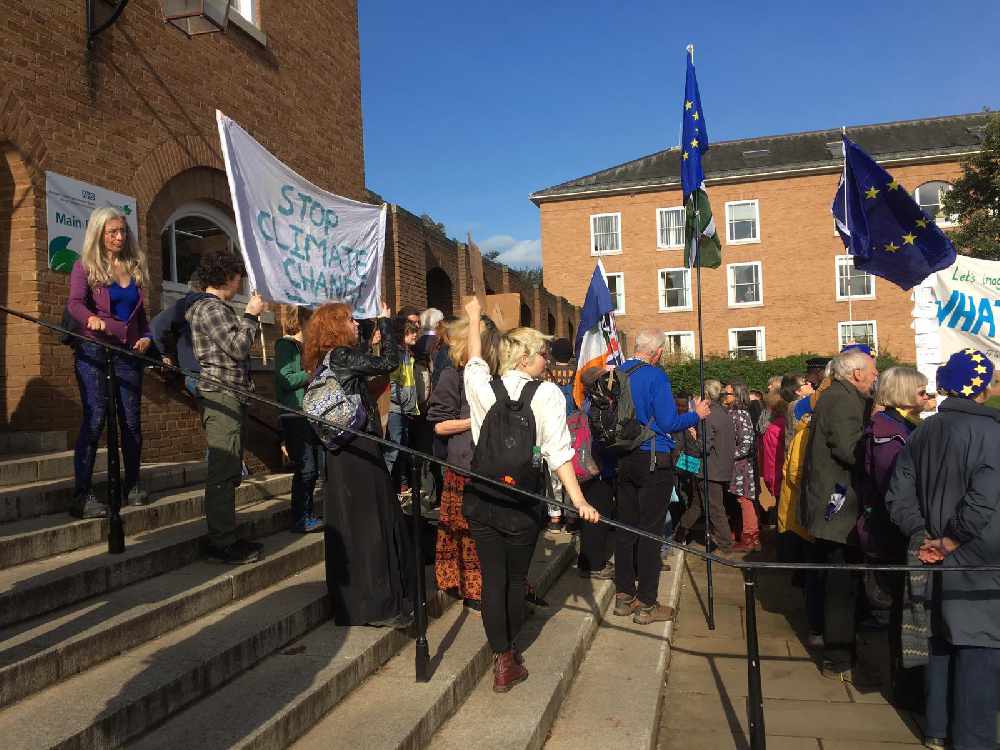 A protest last month outside County Hall in Exeter
It's taking place in towns and cities across the world.
At the end of a week where climate change activists bought parts of Exeter to a standstill by "swarming" and blocking roads, students will today march through the city for the same cause.
The #YouthStrike4Climate is part of global movement. On their Facebook event for Exeter, they say they are protesting against: "the government's dangerous lack of action to prevent climate breakdown."
This is the route the students will take through Exeter today.
11:00 - Exeter University - Outside the Forum & Great Hall
11:45 - Exeter College - Outside the Tower and Hele Buildings
12:25 - Exeter Cathedral - Stopping for food and longer speeches.
13:40 - Exeter City Council Offices - Handing in a letter
14:40 - Northernhay Gardens - finish with music and speeches.