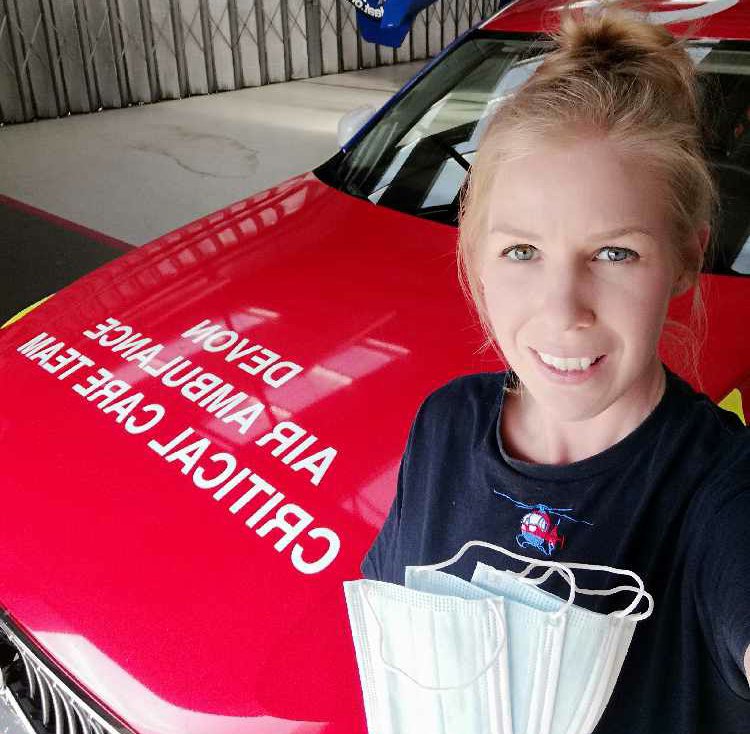 Experts help Devon's chopper service
Engineers more used to working on submarines in Devon are helping Devon Air Ambulance crews get back into the air.
The two air ambulances had to be grounded at the start of the current health crisis because of social distancing guidelines. Now Babcock is coming to the rescue.
The operational challenges currently facing Air Ambulances have kept the teams at Devon Air Ambulance (DAA) focussed on finding sustainable solutions to protect our patients and our staff and help our communities.

A prototype separation barrier has been fitted to both EC135 helicopters to enable separation between the pilot and patient/clinical team. The separation barrier has been designed by submarine engineers at Babcock Marine in Plymouth and the design team at Babcock Mission Critical Services Onshore in Gloucester, manufactured in Spain and approved through the EU and UK regulators in consultation with the aircraft manufacturer Airbus Helicopters UK.

Also, as recommended FFP3 face masks are not compatible with aircraft 'boom' microphones (used for internal and external comms), our partners at Headset Services Limited are working on a new throat microphone to improve aircrew communications. This new mic fits around the neck and feeds your voice into the normal aircraft comms system. After a recent successful trial, we have placed an order for several sets of these new microphones.

Lastly, we have been looking at ways to improve aircrew Personal Protective Equipment (PPE). The use of full-face visors is an important part of PPE when certain medical procedures (where there is a higher risk of transmitting Coronavirus by airborne particles) are carried out. Until recently there was no approved mechanism to secure these visors to aviation helmets. More good news however as Babcock Marine (in Plymouth) have designed a new bracket which will enable full-face visors to be attached to safety helmets.
Ian Payne, Flight Operations Director of Devon Air Ambulance says: "We are very grateful to the businesses and regulators who are all working together on three key initiatives. Alongside these exciting developments our patient services team have been busy looking at ways we can protect and enhance our clinicians working environment (to safeguard them and our patients) and at what we can do to help the region-wide fight against Coronavirus."

said Nigel Hare, Operations Director of Devon Air Ambulance adds: "There's no doubt that global pressures on supply chains mean that we are spending more time sourcing PPE, but our focus is also on the day to day training that is required to help our teams carry out their work safely."

Training in the effective use of PPE starts with learning good practices in terms of 'donning' PPE (the process of putting on and fitting coveralls, face masks, face shields and gloves) and 'doffing' PPE (the process of taking off PPE to avoid cross contamination). Our paramedics have also had to get used to performing procedures wearing equipment that restricts their movement and vision which can also be uncomfortable (it can get very hot wearing PPE). These new operating standards place additional pressure on our paramedic's working environment in what was already an exacting job.

We are extremely grateful to Luminous Show Tech and our colleagues at Wiltshire Air Ambulance and Kent, Surrey & Sussex Air Ambulance who have helped provide us with PPE."
If you can help Devon Air Ambulance with PPE, elease get in touch with them.