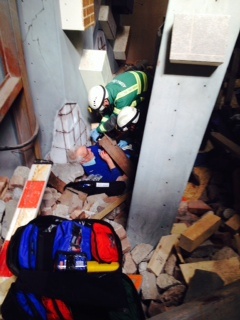 An exercise staged by Devon fire and rescue service and designed to test the response to a number of major incidents has been judged a success.

The national resilience exercise took place last month and has now been assessed.
It involved several agencies including 20 fire services, the RAF and rescue organisations, working in staged scenarios including a plane crash at Exeter airport and a collapsed building (pictured).