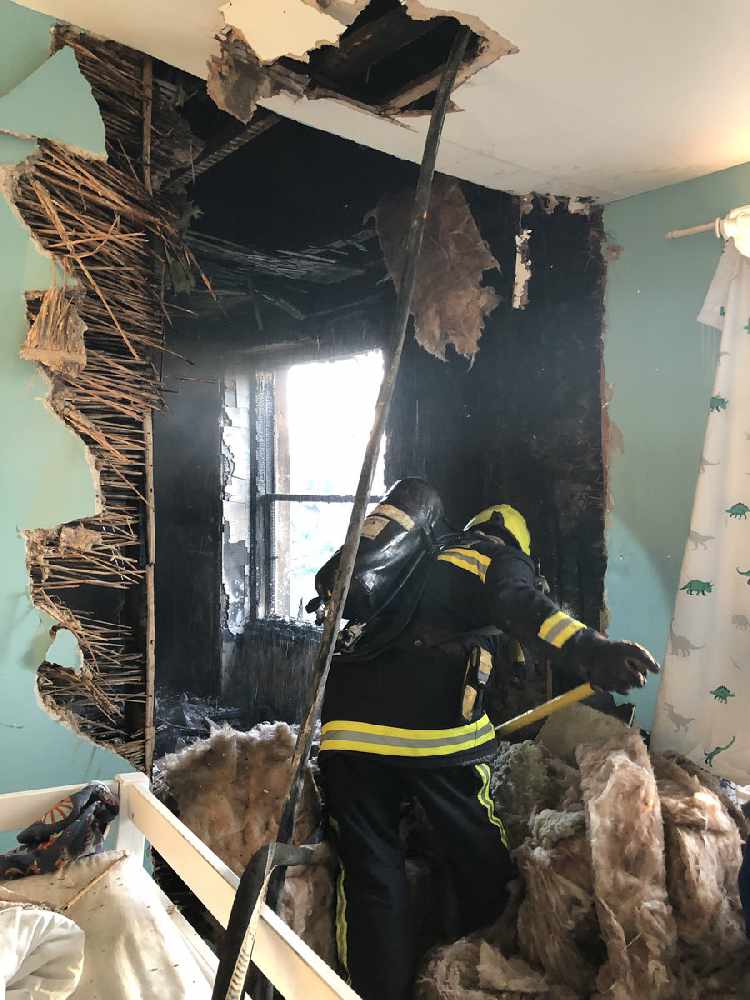 Credit: https://twitter.com/DSFireUpdates
It's believed the reflection of the suns rays onto curtains started a blaze at a house in South Devon.

Ten fire crews fought the blaze in Brownston Street in Modbury.
It started in a bedroom and spread to the eaves.
After five hours the fire was out and the number of fire fighters was reduced. Two crews spent the night damping down hot spots.
The bedroom was severely damaged and there was slight smoke and water damage to the rest of the house.