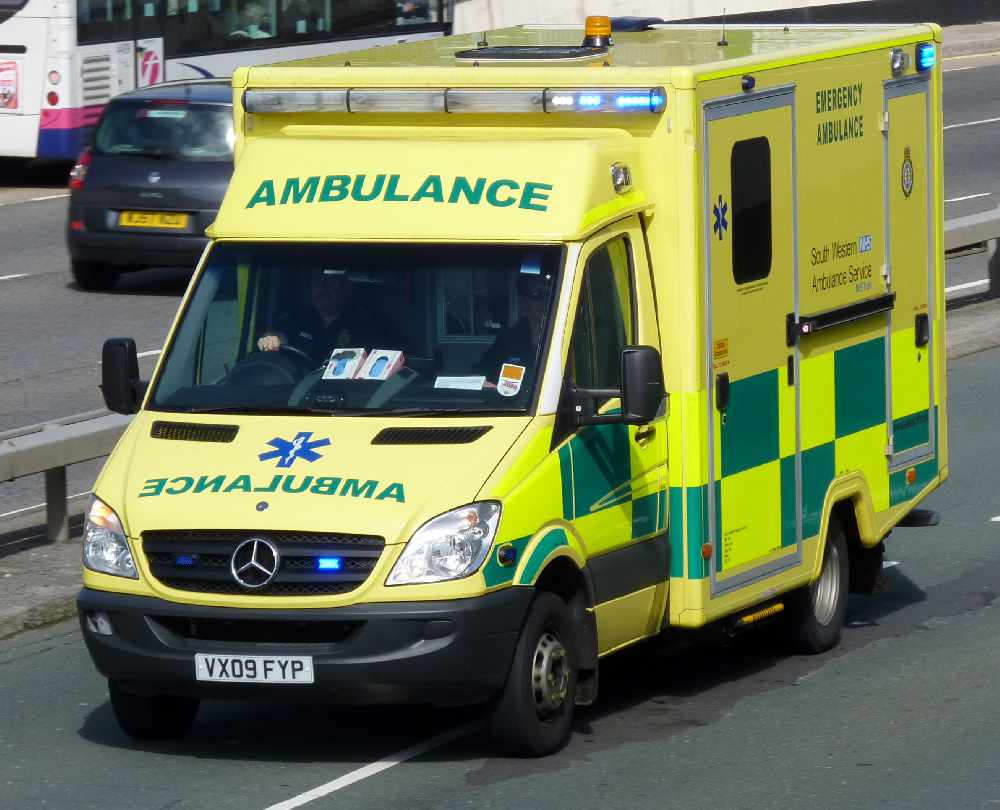 But more needed to keep people safe
A new report says the trust that runs the South West Ambulance service has improved.
The Care Quality Commission's inspectors checked on two core areas when they visited this summer - the emergency operations centre - and emergency and urgent care. They now rate South West Ambulance overall as 'good' - and 'outstanding' in caring.
But not everything's good news. Inspectors have told the trust it requires improvement in keeping people safe and so that ambulances arrive on time.
The CQC Chief Inspector of Hospitals, Prof. Ted Baker, said: "South Western Ambulance Service NHS Foundation Trust has achieved a lot in the last two years. I am pleased to see that the team has implemented a number of changes since our last inspection in 2016 while still managing to retain an outstanding rating for caring for a second time. However, there is still more work to be done in ensuring a culture of safety exists across the whole of the trust and patients are reached on time.
"We found that the senior leadership team had the ability to ensure improvements could be delivered and to address any risks to performance. We also recognised the board had reorganised the leadership and structure in frontline services but this change was relatively new and needed time to embed."
In emergency and urgent care, inspectors found there was a drive to actively support the national priority to reduce admissions to hospital and help patients to get the right service. However, the service still requires improvement overall, the same as last time.
In the emergency operations centre, there were safe levels of staff and strong multidisciplinary team working. However, the needs of frequent callers were not always met and call audits needed to improve. The service is rated as good.
In both services, although responsiveness was good, complaints were not always responded to within target time frames, although responses were thorough.
Full reports including the latest ratings are available at: https://www.cqc.org.uk/provider/RYF