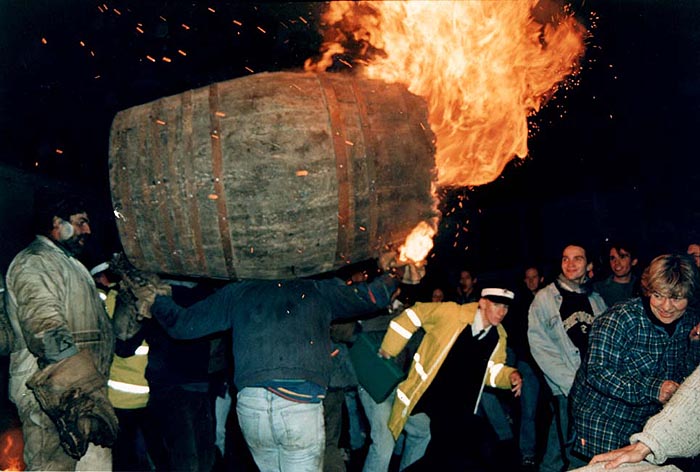 Credit: The Tarr Barrels of Ottery St Mary
Changes to access because of road closure
Organizers of the annual Tar Barrels of Ottery event have issued travel advice, because an unsafe building in the town means a road is closed.
Gold Street has been closed since September because of a fire at The Pine Store.
Organizers say there will be restricted access into the square for visitors coming from the coach and car parks at the garden centre and football club.
They say there will be signs up directing everyone into and out of the event and a statement on their website says "The area around the building works will be fenced off and security will be in place to ensure safety for everyone."
There will be a one way route from Hind street into Saddlers lane to allow public around the main square this will also be marshalled.
Organizers asking everyone to adhere to all instructions given by marshals.
All other information can be found on the event website.