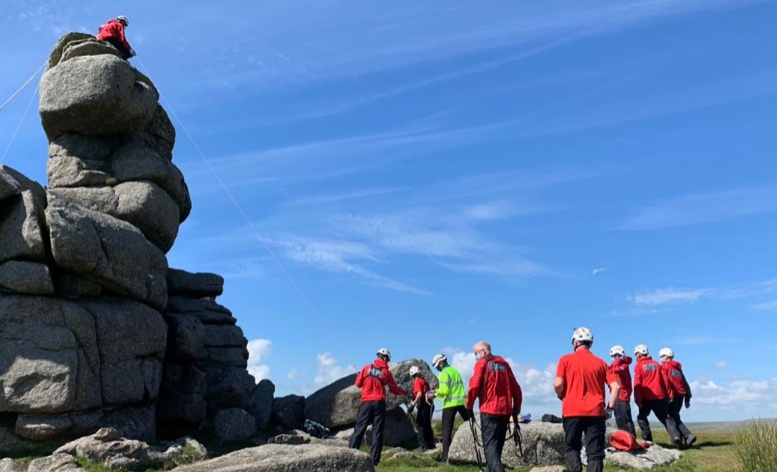 What goes up (courtesy: Dartmoor Search and Rescue Tavistock)
Lad trapped on top for hours
Ah, the fresh Dartmoor air. Must be wonderful when you're on holiday from London.
But one teenage boy took it in for a bit longer than he may have wished after climbing to the top of Great Staple Tor on the western fringe of the National Park and getting stuck.
Fortunately, the moors have a crack team of volunteer experts for occasions like this. Dartmoor Search and Rescue's Tavistock team swung into action after being called by police and were on the scene within 10 minutes on Wednesday afternoon. The weather was good, the boy was properly kitted out, the main difficulty was the heat on the sunny day and the need for PPE given the current pandemic, "making it a rather uncomfortable job." The rescue team set up belays - the ropes that makes sure if you fall, you don't drop far - secured the boy and then lowered him to the ground using a technical rope system.
Writing on their website, the rescue service says: "The young lad can enjoy the rest of his visit none the worse for his adventure."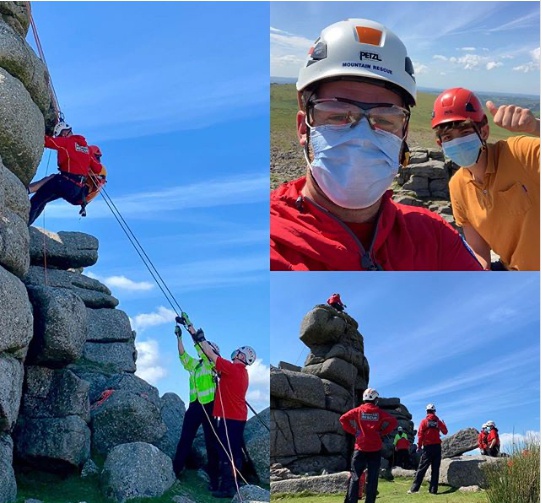 Down safely, thanks to Dartmoor Search and Rescue Tavistock