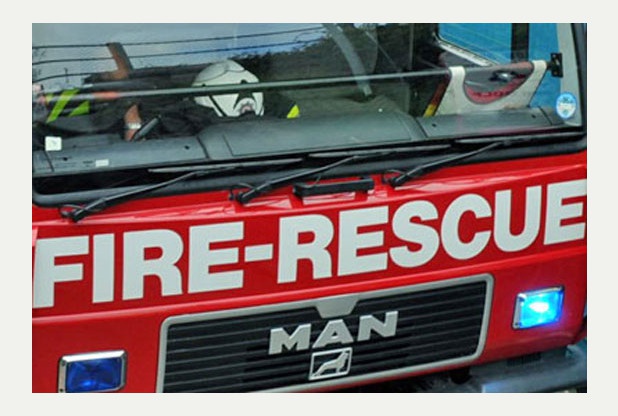 Cause is accidental
A fire in the thatched roof of a fire in Crediton is being put down as an accident.
The blaze at a property in Exeter Road in the town broke out on Thursday afternoon. Fire crews were called around 4.30 p.m. following reports of black smoke bellowing from the roof.
Fire engines were sent from Crediton, Danes Castle in central Exeter, Middlemoor, Tiverton, Topsham and Witheridge stations, backed up by special appliances from the area.
About one square metre of thatch was well alight when they arrived. Crews quickly got to work with a 135 ladder and a fog spike. Crews also requested the attendance of Western Power.
But just after 5 p.m. all fire engines that were still travelling to the incident were stood down and returned. Crews already on scene continued to fight the fire from the roof and from the loft.
The building was a private home measuring approximately 5m by 5m. The fire involved 2m by 1m of the outer layer of thatch. Crews used a thermal imaging camera to check for areas of heat within the thatch.
Fire crews fitted two smoke detectors to the property.