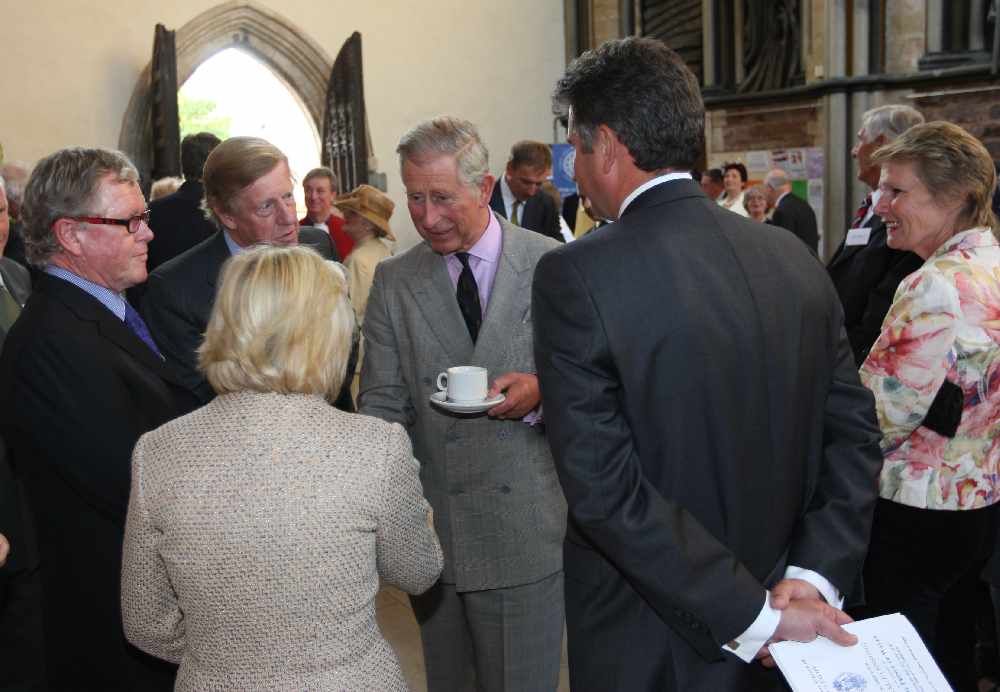 Prince Charles at Exeter Cathedral in 2019
Charles and Camilla to visit cathedral
The Duke and Duchess of Cornwall, Charles and Camilla, are to visit Exeter on Monday as part of their annual trip to the south west.
Prince Charles is patron of the Exeter Cathedral development appeal, and was last at the eleventh century building in 2019. Along with the duchess he will hear about restoration work and meet with community groups, including Devon Wildlife Trust, Exeter City Community Trust and the Met Office, which works with the Cathedral and Exeter University on climate change research.
The visit will also celebrate the city's designation as a Unesco City of Literature and launch The Royal College of Nursing's Prince of Wales Nursing Cadet Scheme in England.
The Very Reverend Jonathan Greener, Dean of Exeter, will show them some of the cathedral's historic treasures, including the Exeter Book, one of English literature's earliest surviving books, which the cathedral has just published online.
The youngest member of the cathedral's choir will present Her Royal Highness with a posy.
They'll meet people from Exeter City Community Trust, the partner charity of the football club which has co-ordinated delivery of more £50,000 of food and other supplies to more than a thousand vulnerable families across the city during the pandemic.
The royal couple will late move on to other appointments in their annual itinerary.
Watch Prince Charles on his 2017 visit in the video on this page, where he narrowly avoids being knocked over by a sheep.