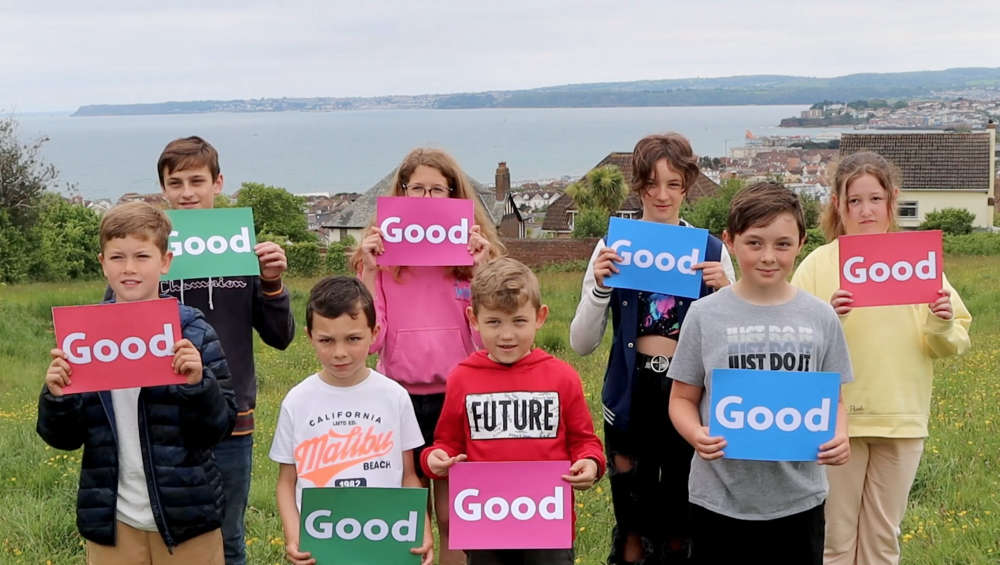 Torbay's children's services rated as good (Courtesy: Torbay Council, Local Democracy Reporting Service)
A "remarkable transformation"
Children's services in Torbay have undergone a "remarkable transformation" and are now officially 'good' according to a new report.
The findings by Ofsted [Office for Standards in Education, Children's Services and Skills] follow an inspection in the two weeks to Friday 1 April.
It is a significant improvement after Torbay's children's services were deemed 'inadequate' in its last two inspections in 2016 and 2018. Before then, between 2011 and 2016, it had been rated as 'underperforming.'
Now the council has its eye set on the top grade and becoming 'outstanding.'
Cabinet member for children's services, councillor Cordelia Law (Lib Dems, Tormohun) said: "'good' isn't good enough. We have everything we need in Torbay to have outstanding services for all our children and young people.
"We want to deliver the best possible future so that children, families and young people in our care across Torbay."
Ofsted judged the council as 'good' in all four areas of inspection including the impact of leaders on social work practice with children and families, the experiences and progress of children who need help and protection, the experiences and progress of children in care and for those children leaving care.
Council leader Steve Darling (Lib Dems, Barton with Watcombe) said: "I think it would be almost impossible for us to go from the bottom of the pile to top and to get 'good' on all four areas is absolutely incredible.
"I am really pleased that Ofsted have recognised how far Torbay's children's services have come; it's an achievement for the whole council and our partners.
"More importantly, the improvements are making a real difference to the lives of our children and young people.
Following the 'inadequate' 2018 rating Plymouth City Council was put in charge of Torbay's children's services as part of a recovery plan.
In October 2019 inspectors said the authority was still taking too long to tackle "critical weaknesses" in children's social care.
They found the quality of help and protection for vulnerable children continued to be "very concerning."
It noted that although some positive changes had been made, the pace of improvement was "too slow", leaving some children at risk of harm.
After being found to have failed to deliver the needed improvements, in November 2019 Plymouth City Council stepped away from its role and children's services were brought back 'in house.'
Nancy Meehan who has led many of the recent improvements was put in charge as Torbay's director of children's service, and significant progress started to be made.
A monitoring visit check in January 2020 found improvements and said the council was building the foundations for "sustained change", but pointed out concerns about large caseloads, high numbers of agency staff and "highly variable quality of practice".
In March last year inspectors found children's services had continued to improve despite the pandemic.
Now, a year later, the council has made enough progress to be rated 'good.'
Commenting on the news, Ms Meehan said: "This report pays testament to the passion and dedication of our workforce.
"It's wonderful for our staff, partners, children, families and young people to be told that after many years of underperforming, Torbay Council is now considered 'good' across all of the judgement areas."
Despite the 'good' news, Ofsted says the council needs to continue working to improve housing for children who have been in care and for families who are struggling in temporary accommodation.
Ms Meehan Said: "Although we've got a lot of commissioned resources, it's that stability long term [accommodation] that we're struggling with."
As of Tuesday 3 May, 157 households were in temporary accommodation in the Bay, including 62 families. The council, like many authorities across the country, faces rising housing prices, rents and the escalating cost of living which could increase the demand for temporary accommodation .
The council recently announced plans to spend £10 million to buy up to 37 homes for temporary accommodation to relieve pressure on demand.
Cllr Law said: "As you'll know in Torbay it's really difficult, accommodation is so hard to find.
"Literally nothing suitable comes up or is available. We've done an awful lot around the support we can provide to our care leavers to enable them to take up accommodation…but it's just not there available."
Cllr Law appealed to people in Torbay who have suitable accommodation for people leaving care to get in touch with the council.
In their new report, inspectors said senior leaders at the council are "actively trying to respond to the lack of housing options."
One measure involves the council paying six months rent in advance for some care-leaves who would normally not be able to secure rental property.
The lack of housing is affecting thousands of people in Torbay, not just children and families under the council's care.
The latest report by Devon Home Choice, published in April, found that 1,570 households in the Bay were in housing need, up by nearly 50 per cent from the same period in 2019.
Separately, the council has plans to improve its Special Educational Needs and Disability (SEND) services.
In November last year, Ofsted found "significant areas of weakness" in the council's SEND provision.
It demanded that Torbay Council, alongside NHS Devon Clinical Commissioning Group (CCG), complete a 'written statement of action', outlining their plans to improve SEND services.
This statement of action was submitted and has now been accepted by the Department for Education.