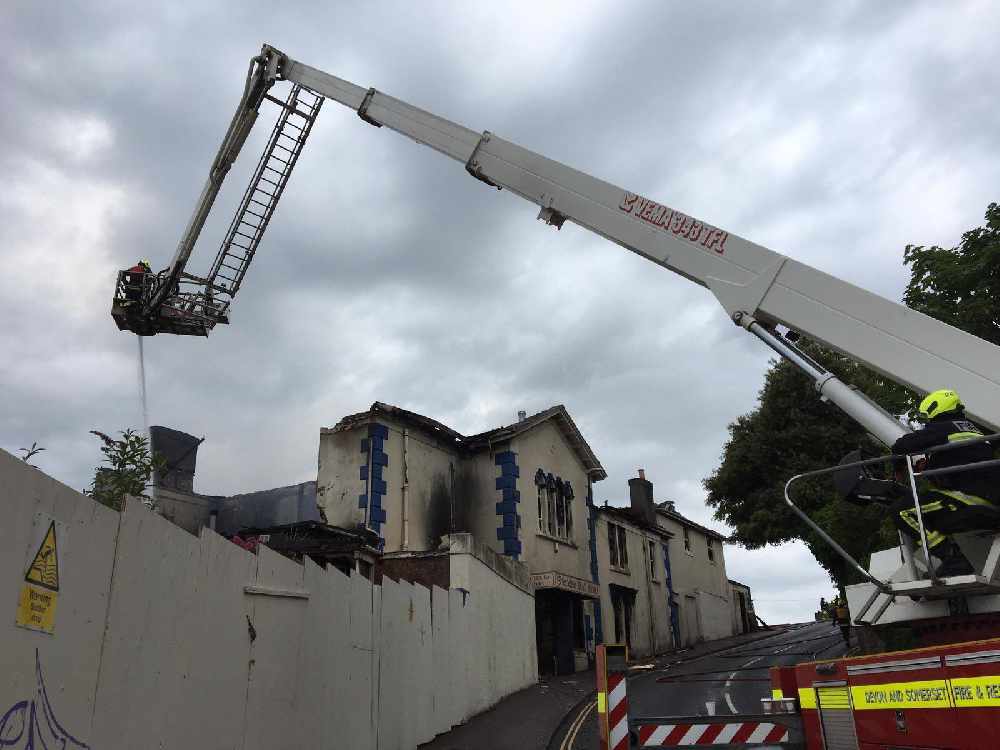 Shedden Hall Hotel was damaged by arson last week.
Torbay Council said Shedden Hill near Torquay seafront was expected to be reopened at the end of the week.
More than 50 firefighters tackled the blaze which was reported just before 7am on Tuesday 4th June.
The fire produced a thick column of smoke which could be seen across Torbay and left the Victorian villa badly damaged.
The former hotel which closed around nine years ago was being redeveloped for flats and houses.
A statement from Torbay Council on Wednesday said: "Public safety is paramount and work is currently taking place to demolish dangerous parts of the fire damaged building.
"We will continue to monitor the progress of the work and once this has been satisfactorily completed, and the public are no longer at risk, Shedden Hill will be reopened.
"We are hoping this will be possible by the end of the week."
Councillors and Torbay MP Kevin Foster had raised concerns about a delay to work starting on the derelict site which was given planning permission in May 2017.
A local building company was given approval to convert the main building into four flats, demolish modern extensions and build seven houses in the grounds.
Work was understood to have started at the site before the fire.
The council's planning committee chairman Nick Pentney said he would be seeking assurances on fire safety at derelict development sites around Torbay following the incident.
No one was injured in the incident which police said was being investigated as arson.