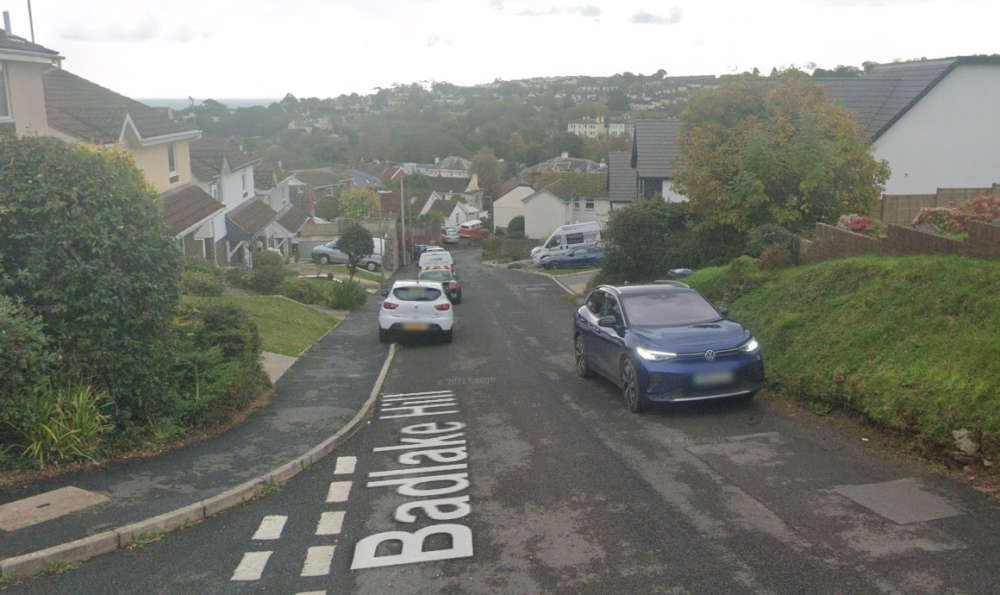 Badlake Hill, Dawlish (courtesy; Google Maps)
New homes in pair of plots
Five new homes have been approved in Dawlish after two separate planning applications on the same road.
The houses will be built on Badlake Hill at a pair of existing properties – four in the grounds of number 23 and one in the garden of number 27.
Dawlish Town Council had referred both applications to Teignbridge District Council's planning committee, highlighting issues including overdevelopment, a negative impact on residents and biodiversity concerns.
Four detached houses, each with separate garages will be constructed in the garden of number 23, where a large existing building with its own indoor swimming pool will be knocked down to free up space.
A previous application for the four homes was rejected in November last year because of concerns about overdevelopment, but a change to the layout and orientation of some of the properties has made the revised plans acceptable.
In their report, officers concluded that the homes "would be located a sufficient distance from neighbouring dwellings that they would not result in any significantly harmful overbearing or overshadowing impacts upon any neighbouring properties."
Some concerns were raised about the impact on highway safety and parking, and an increase in traffic, but Devon County Council's highways department raised no objections.
The approval for neighbouring 27 Badlake Road will mean a house with an integral garage is built in the lower garden area, despite 15 objections. These included concerns about overdevelopment, noise disturbance and an impact on wildlife.
However, Teignbridge planning officers deemed both applications acceptable – a sentiment shared by a majority of councillors. Both were approved, although the larger application is subject to some minor conditions.