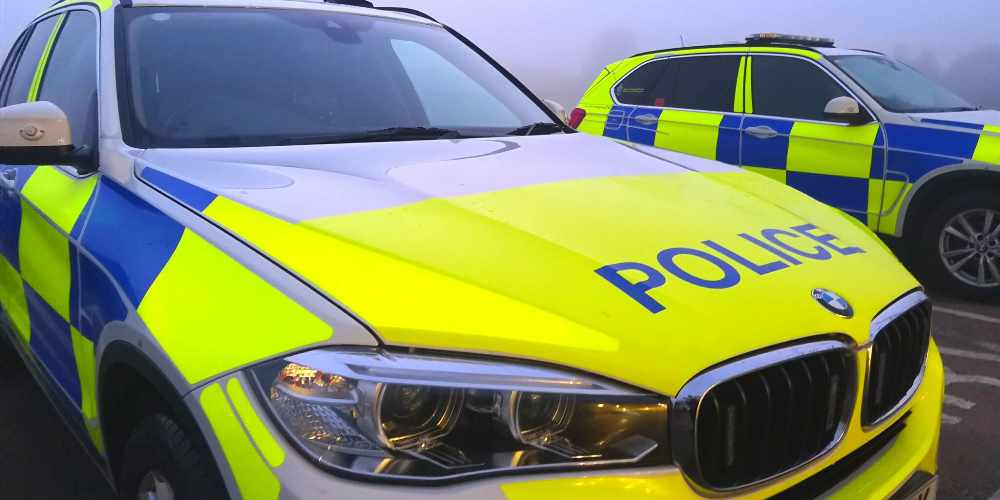 Image: Sgt Harry Tangye, Twitter
They are to appear before magistrates
Two people have been charged with a number of offences, after a car smashed into the front of a Torquay shop following a lengthy chase with police.
It happened in the early hours of yesterday morning [23 October] when a Ford Focus failed to stop for Sargeant Harry Tangye, leading to his second pursuit in three days.
Patrolled Torbay again last night due to recent issues and to send a message. 20-minute pursuit with a ford focus and two arrested for numerous offences. My second pursuit in 3 days.
Log 15 pic.twitter.com/hcpKGRyfDe

— Harry Tangye (@Ex_arv_sgt) October 23, 2019
In a statement, police said: "Daylan Corrigan, aged 23, of no fixed abode, Torquay has been charged with eight offences, including, driving whilst disqualified, driving a motor vehicle dangerously and failing to stop when required by a constable. He is due to appear at Plymouth Magistrates Court today [24 October].
"Kurt Gonnelly, aged 19, of no fixed abode Torquay, has been charged with aggravated vehicle taking and causing danger to road users. He is due to appear at Newton Abbot Magistrates Court on 27 November."