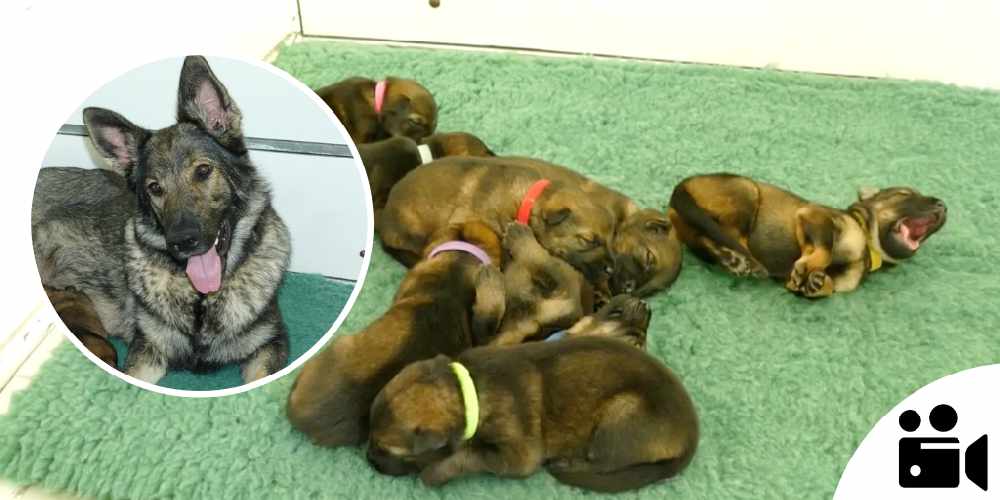 Photo credit: @DC_PoliceDogs on Twitter
WATCH: Devon & Cornwall police's new recruits are looking "strong and robust" says dog handler
Ella, a Devon & Cornwall Police dog, gave birth to nine puppies 2 weeks ago - and they're all thriving says its dog handler.
"Ella's pups were 2 weeks old on Friday (5th July 2019), and I'm happy to report that the mum and pups are all thriving," said Ella's dog handler. "All the pups have steadily gained weight and they all seem very strong and robust.
"Ella is such an incredible mum, she makes sure everyone gets what they need. People probably get bored hearing me go on endlessly about the incredible qualities that Ella possesses, but she is a special girl. She has a calmness and mental toughness about her that I rarely see in a female with the extreme working drives that she possesses."