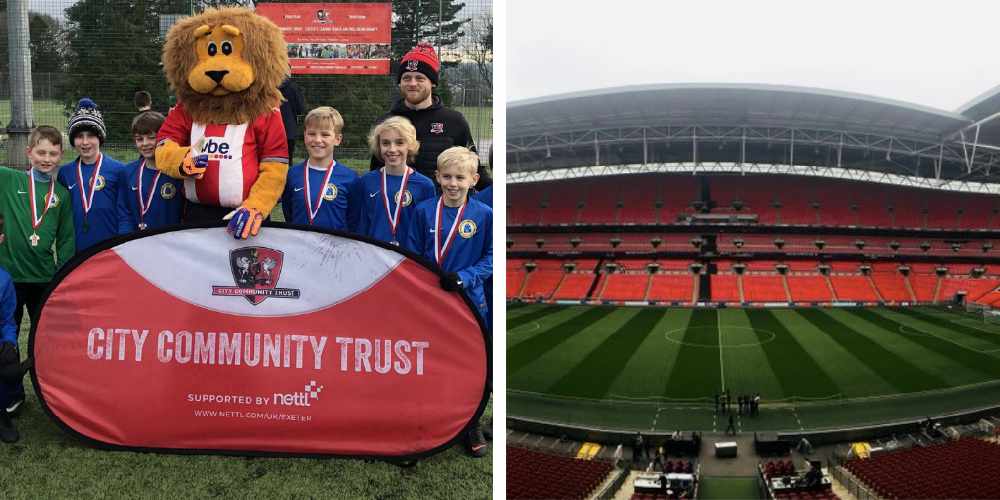 We're on our way, We're on our way...
And so the excitement begins for Broadclyst School - they're off to Wembley! It comes after a successful run in the EFL (English Football League) Kids Cup.
After making their way through the first round of the competition in a number of small sided games, Broadclyst sealed their place in the capital when they progressed through the regional finals.
The final will take place on Saturday, May 25 as the youngsters will have the chance to lift the iconic EFL Kids Cup trophy.
Speaking about the once in a lifetime opportunity Stuart Davies, organiser of EFL Kids Cup on behalf of CITY Community Trust, says the team have deserved their place in the showpiece event.
"Once again the Kids Cup has been a major success this year," said Stuart.
"It was great to see so many teams take part from across Devon and, as a community, we are extremely proud of Broadclyst primary school for their efforts as they've managed to get themselves into the final."