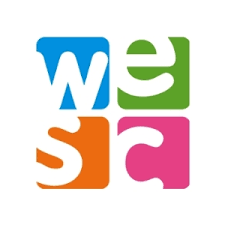 Ofsted report says standards have worsened
An Exeter centre for young people with visual impairments has been told it's got to improve.
Ofsted's latest report on the WESC Foundation on Topsham Road says that managers haven't kept up the good quality of teaching it used to have - and that students don't do well in English or maths. They're concerned about staff not identifying children who have low-level behaviour problems and that, overall, students don't make the progress of which they're capable.
The document published just before Christmas does recognise some strengths. Inspectors noted that the college has new leaders with a clear vision for the future - and that teachers use their expertise well in working with youngsters with sight problems. They also said "students gain in confidence, increase their mobility and become more independent." More students are getting jobs when they leave. And they do well in horse-riding, thanks to a mechanical horse where they can improve core strength and balance before mounting live horses.
But overall, the college had gone backwards since the last inspection. In 2015, WESC was rated as 'Good'.