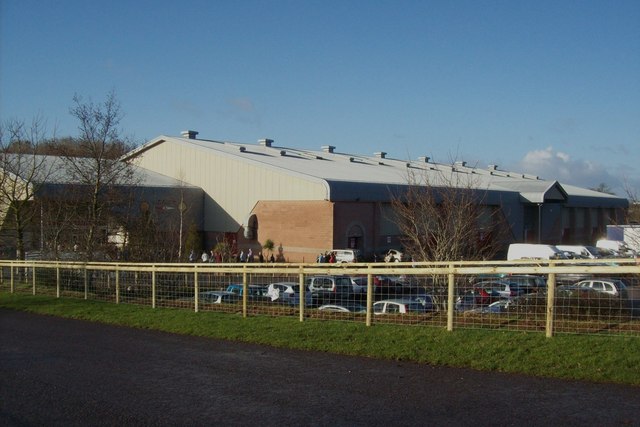 Many more people to be vaccinated
Exeter's Westpoint Arena will open as covid vaccination centre from Tuesday, one of two new ones in Devon, along with Home Park stadium in Plymouth.
The first patients will be aged 80 and above and will have been invited specifically for their appointments. from next Tuesday. It means thousands more vaccinations will be given every week in Devon and people will have a wider choice of options when they receive their invitation for an appointment.
Anyone who cannot or does not want to travel to one of the sites can be vaccinated by their local GP.
The NHS is emphasising that nobody needs to contact the NHS, as people will be invited when it is their turn. They won't be giving the jab to people who just turn up. However, people who have received a jab since a invitation was sent to them - or who would prefer to wait to be invited to attend a hospital or GP service - can simply ignore it.
Darryn Allcorn, lead chief nurse for Devon and chief nurse at Devon Clinical Commissioning Group (CCG), said: "These two new sites will deliver thousands of vaccinations each week and everyone is working tirelessly to get the sites ready. I'd like to thank them for everything they have done and continue to do."
The Home Park site will be managed by University Hospitals Plymouth NHS Trust, which runs the city's Derriford Hospital.Plymouth City Council is supporting the project, identifying a site with plenty of parking and arranging signage, marshals, security support and traffic management.

Westpoint Exeter was established by the NHS with support from a team of volunteers from Network Rail, whose volunteers also pitched in to help set up the NHS Nightingale Hospital in Exeter last year. It will be managed by the Royal Devon and Exeter NHS Foundation Trust (RD&E), which runs the Royal Devon and Exeter Hospital. Suzanne Tracey, chief executive of the RD&E and Northern Devon Healthcare Trust said: "If you are invited to attend an appointment here, I can reassure you that measures are in place to keep everyone safe, and our brilliant staff and volunteers will look after you while you're with us."
Richard Maunder, Chief Executive at Westpoint Exeter, said: "The Devon County Agricultural Association is delighted to be supporting the national effort whilst also helping our local community."

In northern Devon, vaccinations are taking place at GP-led centres in Barnstaple and Holsworthy as well as North Devon District Hospital.
The site at Barnstaple Leisure Centre, which is capable of vaccinating a similar number of people to the large-scale vaccination centres, can be scaled up as further supplies come in, with around 8,000 vaccinations expected over the next week.
Two pharmacy sites will also begin delivering vaccinations to northern Devon residents in the coming days.
The Oxford AstraZeneca vaccine, which is easier to transport and store, is also enabling GPs to run day clinics at selected individual practice sites in northern Devon and across the county, to bring vaccination facilities closer to people in places where the location of the local vaccination centre makes it difficult for people to access it.
And North Devon District Hospital is scaling up clinics to vaccinate frontline health and social care workers from across the northern Devon area, with around 7,000 vaccinations expected over the next few weeks.