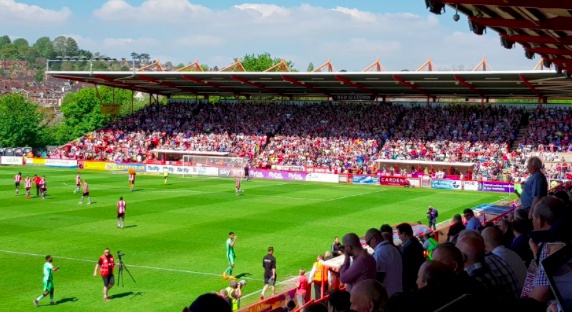 St James Park, Exeter
Exeter City seeking 'supporter of the year'
This year's search for Exeter City's supporter of the year is underway!
All through this and every season, hundreds and hundreds of Grecians dedicate their time and make huge sacrifices to support their team.
The outstanding support for the club is recognised home and away, but behind this are many unique stories and displays of kindness that underpin what this football club is all about. The club are asking people to contact them and nominate those City supporters who make a difference.
Perhaps one supporter makes it possible for others to get to the game? Or maybe there's someone whose passion for Exeter City has helped them to overcome difficult times? They could be our next Supporter of the Year.
The winner will be invited on to the pitch at the final game of the season against Oldham Athletic at St James Park on Saturday, April 29, where they will pick up their trophy.
Closing date: Thursday, April 10 2019