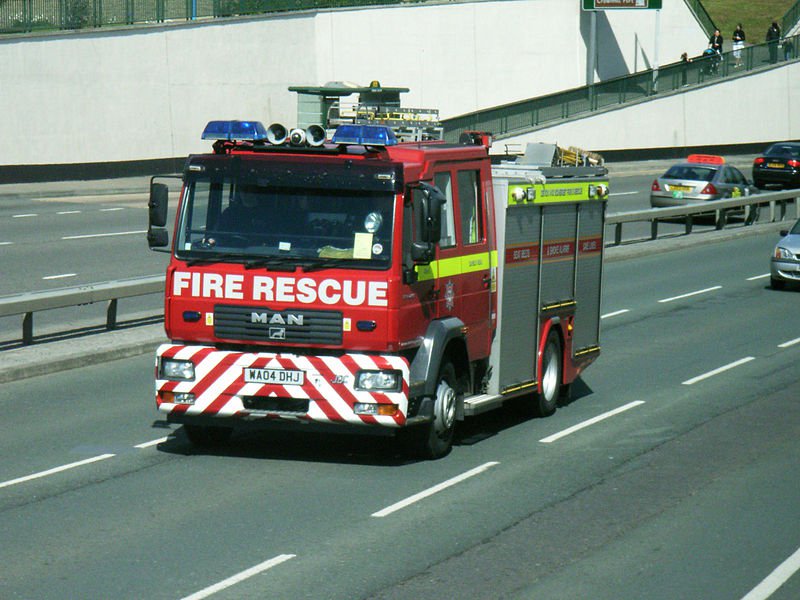 It happened near Pinhoe Sainsbury's.
Fire crews were called to Bernadette Close at around 12.45 today (Tuesday 26th November).
A neighbour heard a smoke alarm going off and could see smoke coming out of the letterbox.
3 crews from Exeter were sent to the scene and found the woman inside.
She was treated by paramedics for smoke inhalation. Her condition is not known.
The crews located the cause of the smoke which was a pan left on the cooker, and used fans to clear the smoke.