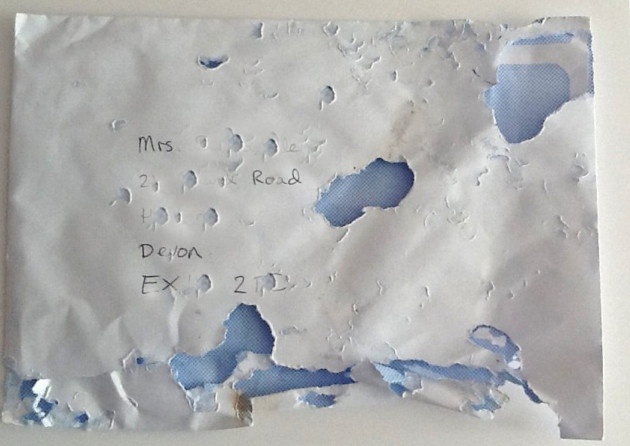 Snail mail has taken on a new meaning for a woman in Honiton.

A letter to Sarah Sanders from a friend in Somerset arrived a few days late AND full of holes where it had been eaten by snails.
It came with an apology from Royal Mail who said snails sometimes get into letterboxes where they're tempted by the glue on envelopes.
Sarah told Radio Exe she finds the whole thing very amusing.