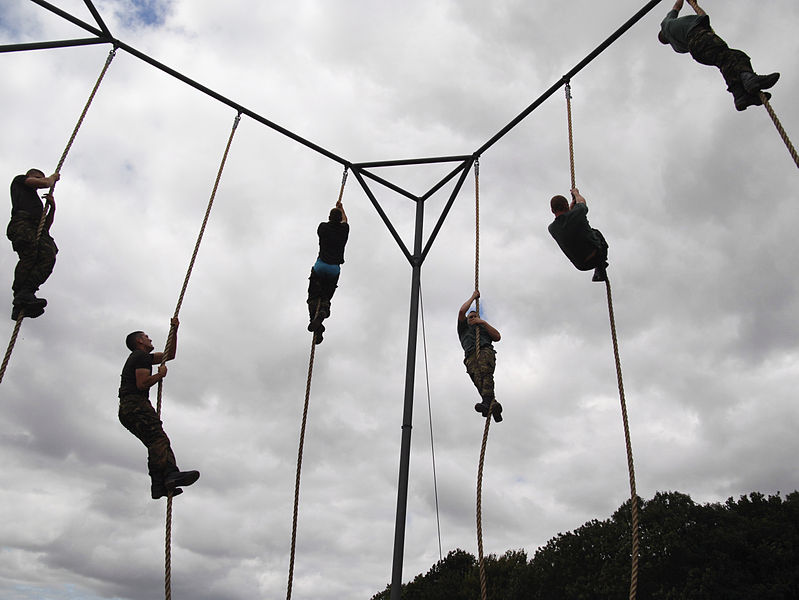 It's the first of its kind for Britain's Marines
Work has started on a new £2.4m Royal Marines Support Hub at Lympstone Commando.
It will provide a versatile space for a range of services including welfare support, career transition workshops, cadet meetings, family and social activities.
While there are other similar Armed Forces centres around the country, this is the first of its kind for Britain's Royal Marines, for which Devon is a stronghold. It is set to benefit more than 50,000 serving personnel and their families over the next 30 years.
The idea for the hub was conceived five years ago with the last two years involving detailed planning, including securing planning permission for the one-storey building on Ministry of Defence land formerly used as a sports pitch.
The entire project is being funded by Royal Marines Association (RMA) – The Royal Marines Charity which has raised around £190,000 of the total funds needed, and is appealing for continued support ahead of the hub's planned opening in January 2020.
Speaking at a ground breaking ceremony to mark the start of work, Chief Executive of RMA – The Royal Marines Charity, Jonathan Ball, said: "We may not be involved in conflict at the moment, but the Corps is as busy as it's ever been, and that has an impact on mental resilience on both the Royal Marines and their families. The hub will provide a safe space for building mental resilience in the Corps family and provide a range of facilities for every part of the Royal Marines family.
"It will be a one stop shop that epitomises what the charity is about; comradeship, compassion, collaboration and commemoration. We haven't had anywhere we can focus on all these things until now.
"CTC is at the heart of the Royal Marines Corps; the journey of every Royal Marine starts at Lympstone and they will all return here throughout their careers, with many choosing to live locally."
To donate visit, www.theroyalmarinescharity.org.uk/appeal