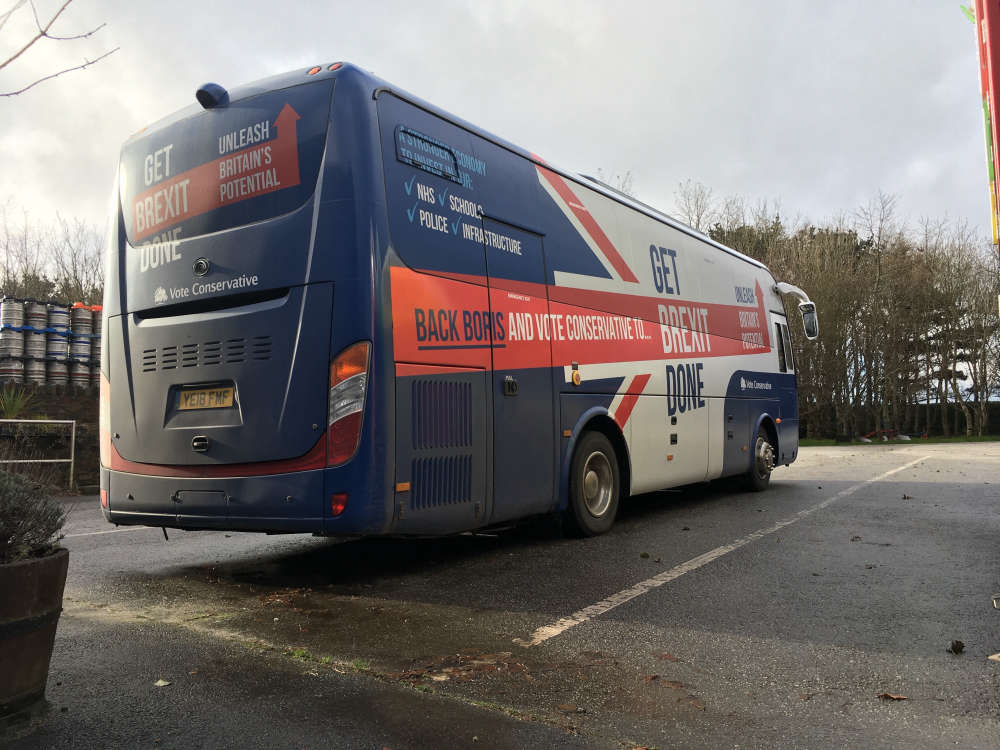 Just a month's money left
Cornwall Council has confirmed that the money it receives from the government to replace EU grants following Brexit will run out in a month's time, leaving over £230m of fund applications by Cornish communities and businesses unmet.
The council's shadow cabinet member for economy has said this is "devastating" and has accused the government of lying to Cornwall.
The government confirmed in 2021 that "total funding through the UK Shared Prosperity Fund (SPF) will at a minimum match the size of EU funds in each nation and in Cornwall each year" and it was estimated that "no worse off" equated to an average of £100 million a year for the Duchy until 2025, with an additional three years to complete the spend of the investment. In reality, Cornwall has received around £43m a year.
The government has currently not made clear to Cornwall if the Shared Prosperity Fund will continue after 2025, when the current tranche of money is due to end.
Cornwall Council's £138m Good Growth programme consists of the £132m Shared Prosperity Fund and a £5.6m Rural Prosperity Fund. As of October 2023, the programme received 1,395 expressions of interest which have resulted in 461 applications, requesting a total of £375m in SPF grant.
A total of 127 projects have been approved to date at a SPF value of £128m and a total project value of £189.4m. The council anticipates that the total £138m programme will be fully committed, with funding approved for specific projects, by the end of this year.
That means that over £230m of SPF requests will not be met, although they may have been rejected for a variety of reasons.
Cllr Tim Dwelly, the council's shadow cabinet member for economy, said: "These figures are devastating. They show that Cornwall's disappointing Shared Prosperity Fund allocation will have been all spent by next month. It's depressing to see that over £230m of funds applied for will now be refused. The applications from Cornish community groups and businesses were for almost three times the amount Cornwall got.
"When the Conservatives broke their promise to match EU funding at £100m a year and gave us just £43m a year we warned this would be nowhere near enough. Now we have the stark proof. Cornwall was lied to. There will be a general election next year and council election early the year after. In the meantime no-one will be able to apply for any Shared Prosperity Funding because there isn't any."
Independent councillor and former leader of Cornwall Council Julian German added: "Cornwall needs Government to sort out its urban funding bias for local government services – urban areas get 38 per cent more in government funding spending power than rural areas. On top of this, it costs more to deliver services in rural areas.
"If government is serious about levelling up, then councils need certainty of regeneration funding over a number of years. For Cornwall, the starting point is the government promise of £100m a year for seven years. It's very sad that this isn't happening as it will harm people's prospects and the vitality of our communities."
When responding to questions about SPF post-2025, Government ministers have consistently pointed out the limits of any government in making commitments beyond the current spending review and indeed beyond the current parliament. Cornwall Council has not had clarity from Westminster on the fund beyond March 2025, largely due to the prospect of the general election which is due to take place no later than January of that year.
Conservative Cllr Linda Taylor, leader of Cornwall Council, has written to highlight the importance of an extension to the SPF programme beyond the 2025 cut-off date and Cornwall Council continues to make representations to the Government to seek clarity on how the SPF programme will be funded post-2025 and advocate for continued investment for Cornwall and the Isles of Scilly including longer investment periods.
A Cornwall Council spokesperson said: "The current tranche of SPF funding is designed to cover the three financial years up to 2025 and we are on course to meet the timetable for allocating the funding, having considered each application in line with our Good Growth UK Shared Prosperity Investment Plan.
"We await confirmation from the government of how and when the next tranche of funding after 2025 will be delivered, and we will continue to push for a fair deal for Cornwall and the Isles of Scilly."
The council's leader Cllr Linda Taylor, deputy leader and portfolio holder for resources Cllr David Harris and Cllr Louis Gardner, portfolio holder for economy, have all been approached for comment but have not responded.