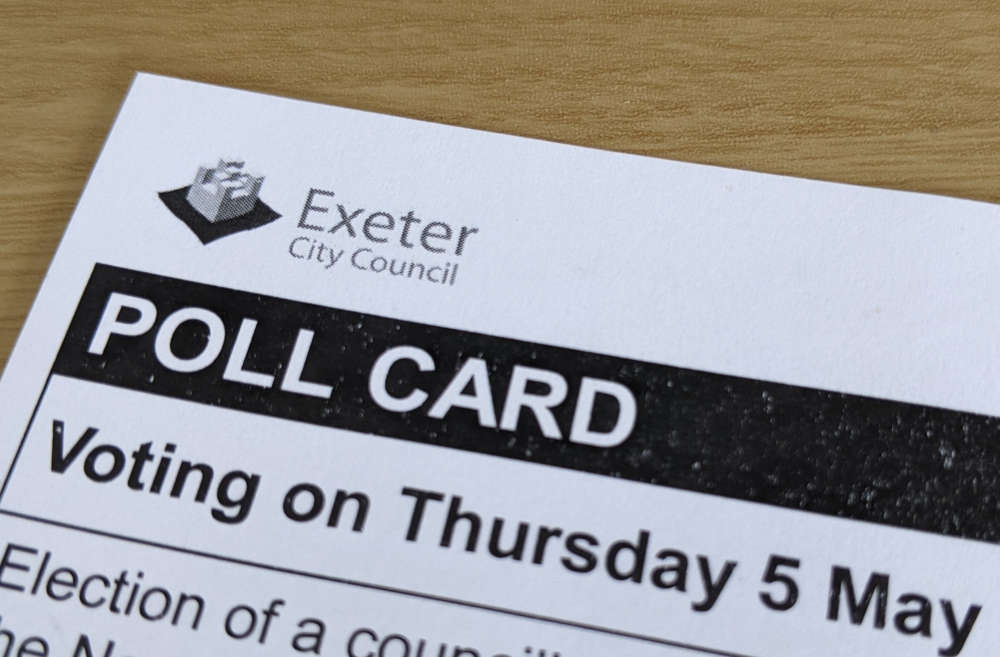 Polling Card Exeter (Courtesy: Local Democracy Reporting Service)
17 city council seats to be contested
Exeter residents are being urged to register to vote for next month's local elections.
All 13 wards of the city will elect at least one city councillor on Thursday 5 May, with two seats up for grabs in Exwick, Heavitree, Priory and Pennsylvania due to vacancies.
The deadline to register is midnight on Thursday 14 April. It takes five minutes to apply online at: www.gov.uk/register-to-vote.
The winners in each ward of Exeter will serve the usual four-year term, while runners-up will get reduced one or two-year terms.
Labour currently has a majority on the 39-seat council, but will need to win at least six of the 17 seats being contested to maintain overall control. The opposition Tories could take charge if they were to win 16.
Labour, the Conservatives and the Greens will be contesting every seat on polling day, as will the Liberal Democrats apart from in St Loyes. Also standing for election are three candidates from the For Britain Movement and one independent.
Just one existing councillor, Labour's Luke Sills (St Davids), will not be seeking re-election, while Jane Begley (Labour) is looking to switch seats from Pennsylvania to St Loyes.
There will be 55 polling stations used across the city, including at a pub, which will be open between 7 a.m. and 10 p.m.
Approximately 90,000 people are eligible to vote. The city council says around 17 per cent have requested to by post.
Residents can also appoint someone they trust to vote in their place, known as a proxy vote.
The deadline to apply for a postal vote is 5 p.m. on Tuesday 19 April and for a proxy vote the deadline is 5 p.m. on Tuesday 26 April.