Finalists: Devon's Outstanding Apprentice Employer - Small business
Finalists: Devon's Outstanding Apprentice Employer - Small business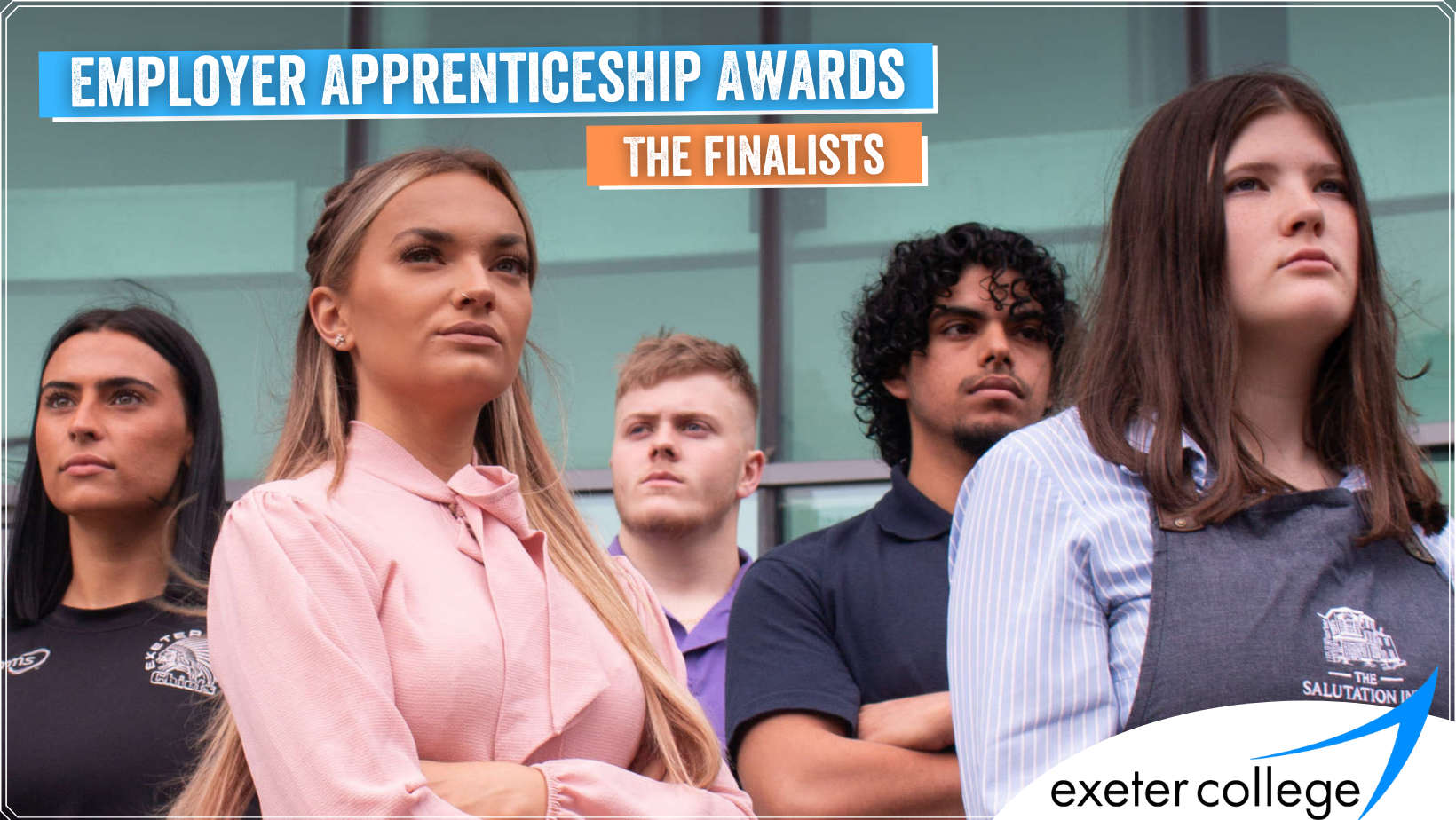 See below the shortlisted finalists for this year's Outstanding Apprentice Employer - small business award.

We are nominating ourselves as we fully support the National Apprenticeships programme and the principle of "earn while you learn." We have taken on 3 apprentices in the past 5 years, two of whom graduated from Exeter College and have gone on to study at degree level alongside their work for us.
The third has just started his 2nd year at Exeter College. We plan to take on a 4th apprentice next year as our team grows. We believe strongly that apprenticeships offer employers a way to find and develop talented, motivated young people who bring something positive to any work team.

This is the second apprentice Lee has taken on. Lee has given our current one, Ollie, the help and support he needs to take on jobs that would normally be far beyond the capabilities of a second year student. Lee was an apprentice himself and understands that the best way to learn is by doing the job themselves and not watching someone else. The apprentice always knows he can ask for help if needed, but sometimes the 'think for yourself' approach works better. We understand he is exceeding expectations at college, and that the tutor is surprised at how much he can do.
I believe Lee's method of teaching is one of the reasons for this. Lee is a very patient person and makes sure his team are happy and this brings out the best in an apprentice. He treats apprentices like any other employee and doesn't just give them the menial tasks to do. He will be taking the workforce on a track day soon and has left the apprentice (along with another employee) to prep the car (fully funded by the business) so it's ready, without getting involved unless needed. The apprentice appreciates this and is really looking forward to it!

James and his team have been so supportive of their two new apprentices, who are their first-ever apprentices and the success of them integrating into the team so well, means they are going to look at investing in more young people in the future. Ellie and Charlie can progress into mortgage advising and helping their clients buy the homes of their dreams.
Both apprentices have been an integral part of the TMQ team and helped the business grow from strength to strength. They've been allowed to deal with clients immediately which has given excellent results and ensured they have made a flying start to their new careers. Their line manager James has provided weekly tasks to support their growth and it's been important to the business they have time within their working day to develop their own skills and work on their additional college work or internal training to better their skills in the workplace. Reviews are consistent and they have a clear path on future options once the apprenticeship course finishes.
With over 50 years of mortgage experience in the office, they offer the perfect opportunity for them both to see first-hand the world of mortgages from the inside. With the business focused on community and charity projects, they have already begun to build up their network and learn how to deal with different stakeholders. Both have colleagues have been recognised as 'Apprentice of the month' and will no doubt have a successful career.
Voting closes on Tuesday 2 November 2021 at midnight. No cash alternative and prize value 00.01p.
Full competition terms and conditions apply.