Exeter Festival of South West Food and Drink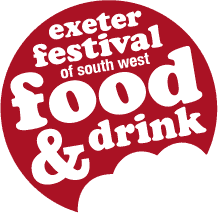 The ultimate foodie event: 22 - 24 April 2016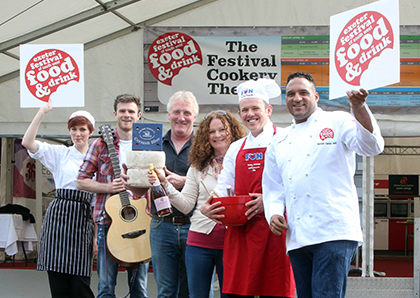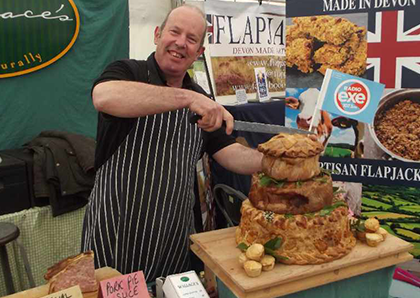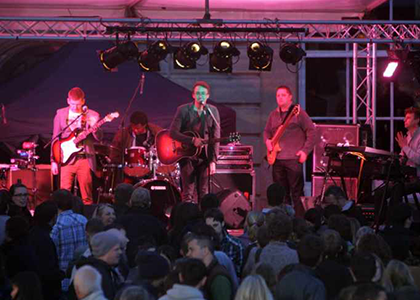 Radio Exe are proudly sponsoring this years Exeter Festival of South West Food and Drink, look out for the Radio Exe Crew on the Friday and Saturday.
The Festival is an annual event held in the courtyard of Exeter Castle and the surrounding Northernhay Gardens, right in the centre of Exeter. Taking place over three days, the Festival also includes two evening Festival After Dark Events featuring live music, chef demos and a great atmosphere.
Now in its 15th year, the 2016 festival attracted around 20,000 visits, with people flocking to Exeter to indulge in top-notch South West food and drink, see national TV celebrities, to learn from the many cookery demonstrations and workshops and to enjoy family hands-on activities. 2017 promises even more!
Exeter Castle Courtyard: Here you will find the Festival Cookery Theatre, the Festival Bar, the VIP lounge, sponsored by Exeter Golf and Country Club, and a host of stalls serving delicious food and drink through the day. During the evening, Exeter Castle hosts our fabulous live music Festival After Dark nights, taking place on three nights: 21-23 April 2016.
Northernhay Gardens: Two Large Food Pavilions and outdoor catering stalls featuring over 100 individual producers selling a mouth watering array of food and drink, the Darts Farm Food is Fun Teepees with demonstrations and hands on activities, the Festival Gardens bar, the Little Cookies at the Festival, the Westcountry Bakery feature and so much more await you in the gardens.
NB - Northernhay Gardens is not open during the Festival After Dark.
Tickets for the 2017 Exeter Festival of South West Food & Drink are now on sale!