Jacob wins 'Outstanding Apprentice'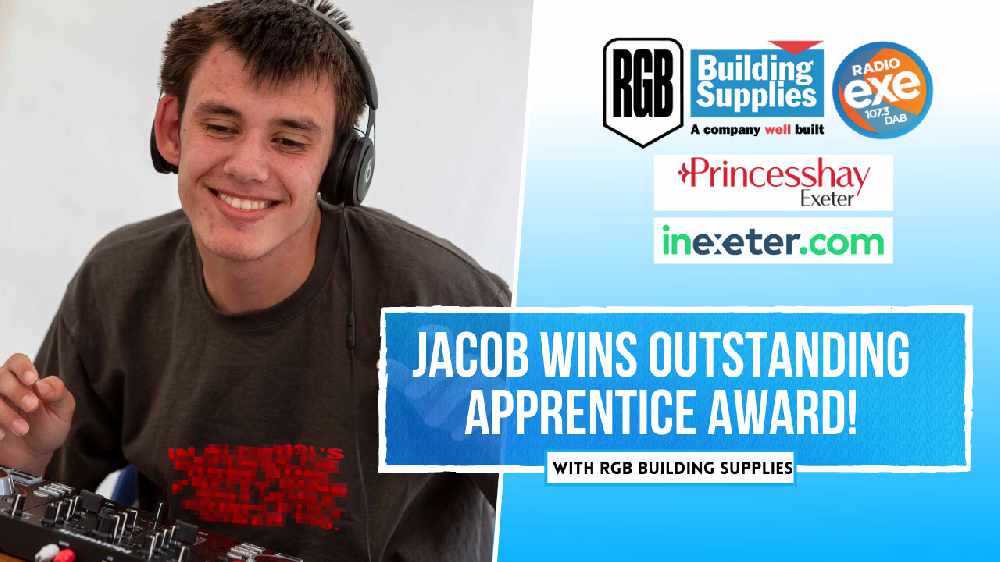 Congratulations to Jacob, our Outstanding Apprentice winner! He's won £400 in vouchers, thanks to RGB Building Supplies, Princesshay and InExeter.com!

Over the last few weeks parents, employers and training providers have nominated their worthy apprentices. An independent judging panel shortlisted three finalists - out of the three remaining, the public voted for Jacob!
He's won £400 in vouchers thanks to RGB Building Supplies, Princesshay Exeter and InExeter.com. Read through Jacob's nomination below.

Jacob is visually impaired but doesn't allow this to hold him back in anyway. He takes his role and responsibilities very seriously and has even been attending work by taxi during covid restrictions so as not to let us down. He is a much-valued member of our Estates Team and his knowledge of the Wesc site proves to be invaluable as he knows it inside out. He is always willing to come in on his days off and arrive early or stay late as and when requested. Jacob has progressed from being a student at Wesc, to completing a Supported Internship and is now about to achieve a City & Guilds apprenticeship with PGL. He is always positive and has adapted amazingly well during covid restrictions and has been a real asset to the team. In his spare time, his passion is becoming his alter ego D.J. Shrimp, as he has his own radio show on Wesc V.I. radio station and provides entertainment for any Wesc social events as well as any private parties. We are constantly amazed at Jacob's awareness of what is required of him and he goes above and beyond to deliver and help whenever necessary. We look forward to seeing Jacob complete his Apprenticeship later this year and becoming a very valued member of our Wesc Estates team.
Competition sponsored by RGB Building Supplies

Video filmed before COVID-19 and introduction of lockdown / social distancing measures
Follow RGB Building Supplies on social media