Swan's Nest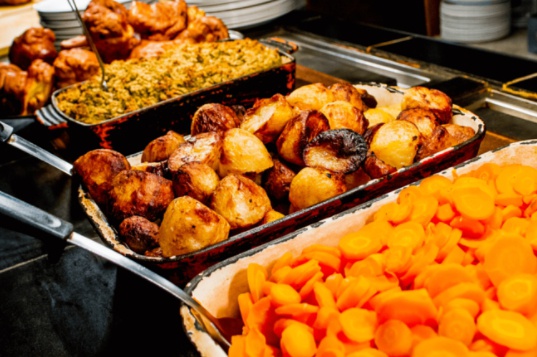 Carianne would like to welcome you to The Swan's Nest a family orientated pub in Exminster near Exeter, Devon.
With over 35 years combined experience in the pub and restaurant trade Swan's Nest pride themselves on providing a welcoming "homely" atmosphere in a traditional British pub providing a renowned four meat carvery roast alongside a modern bar menu serving carefully crafted regional ales.
Their award-winning carvery is filled with dozens of mouthwatering choices, four different meats every day cooked to perfection vegetables and heaps of them. We are proud to be one of the few in the area to offer a full carvery every day of the week. Both adult and child portions are available and the best part, it's a buffet.
The Swans Nest
Station Road
Exeter
Devon
EX6 8DZ